Platfform4YP
Promotional campaign
Platfform are a mental health and social change charity that offer support and mentoring to young people who are experiencing difficulties with their wellbeing.
The challenge
We were asked to create a campaign to promote Platfform's services to young people, specifically those aged 13-16. The service known as Platfform4YP required a coordinated creative strategy to help them reach more young people across Wales.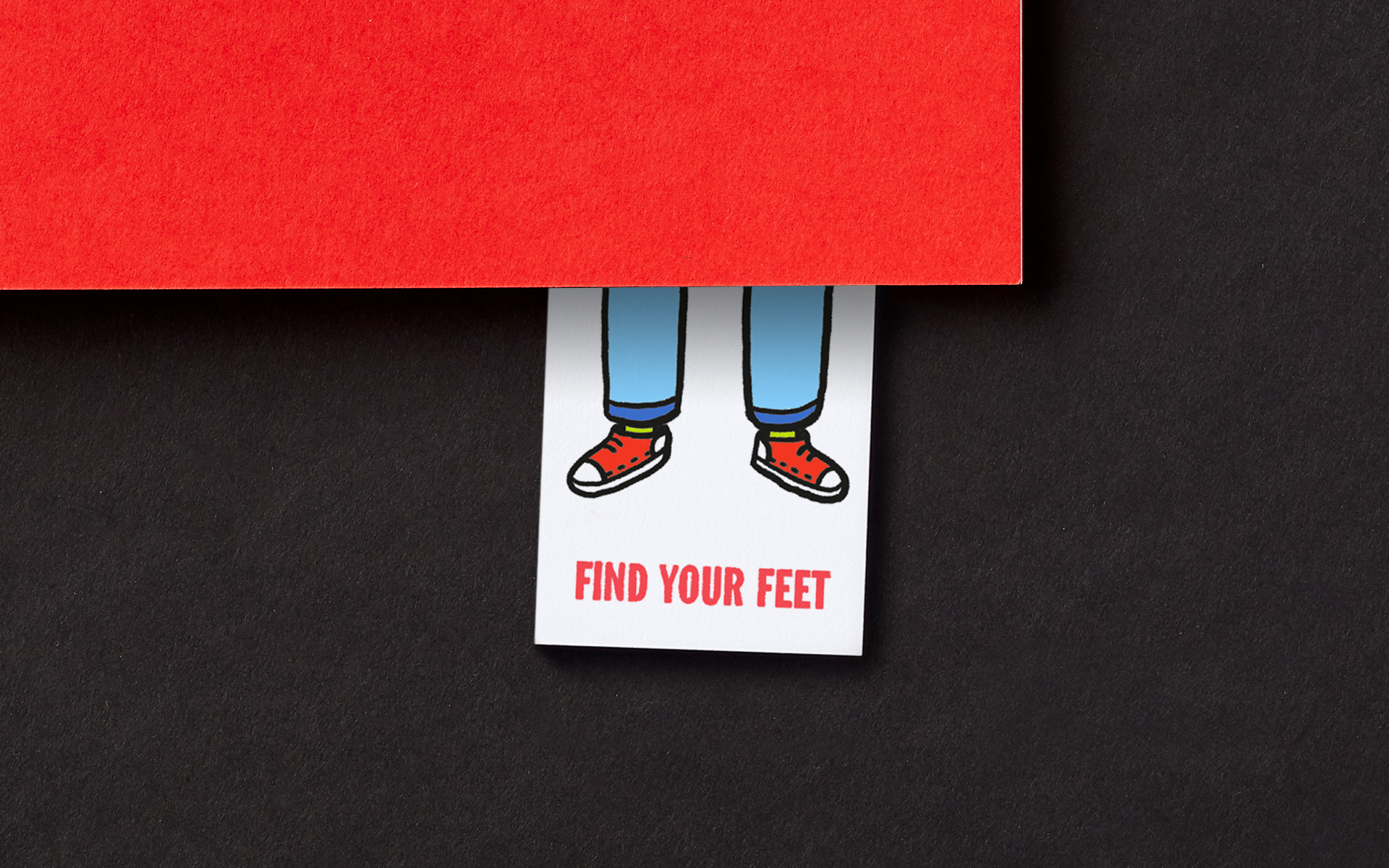 Our approach
As part of our process we worked closely with a diverse group of young people to test ideas and to discuss approaches, giving them both ownership and valuable experience. Aimed at those who feel 'stuck' and unable to find a way forward, we wanted to show that with support and a little help from their peers they could find their feet again. To deliver this message we designed a disarming, bright and youthful look for the campaign using a series of quirky illustrations by illustrator Max Low.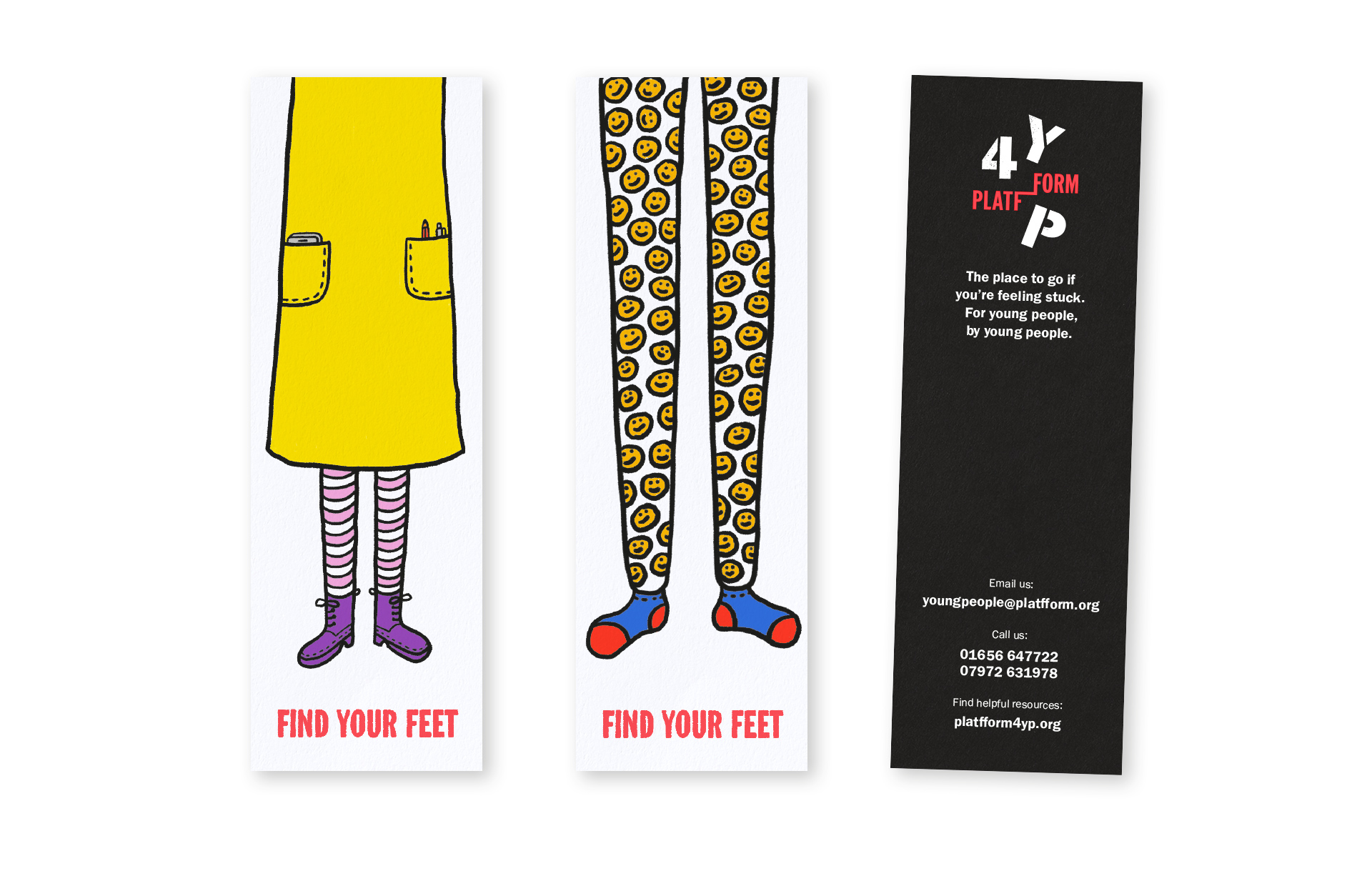 The outcome
We created a short animated film, posters designed to be displayed in schools and youth clubs, a series of bookmark 'stay in touch' cards, a community focused microsite, print communications and social content. The Platfform4YP team now have communications that deserve the attention of their young audiences.
Working with the team at Clout is always a pleasure. They take the time to really listen to our ideas and vision and then work their magic in bringing them to life. We are beyond pleased with what they have created.
What we did
Campaign identity
Animated film
Printed collateral
Microsite and social media content
Art direction