Ar Gof, Welsh for 'In Memory' is a product brand and an original series of books created to capture traditional, much-loved Welsh poetry at risk of being lost to generations past.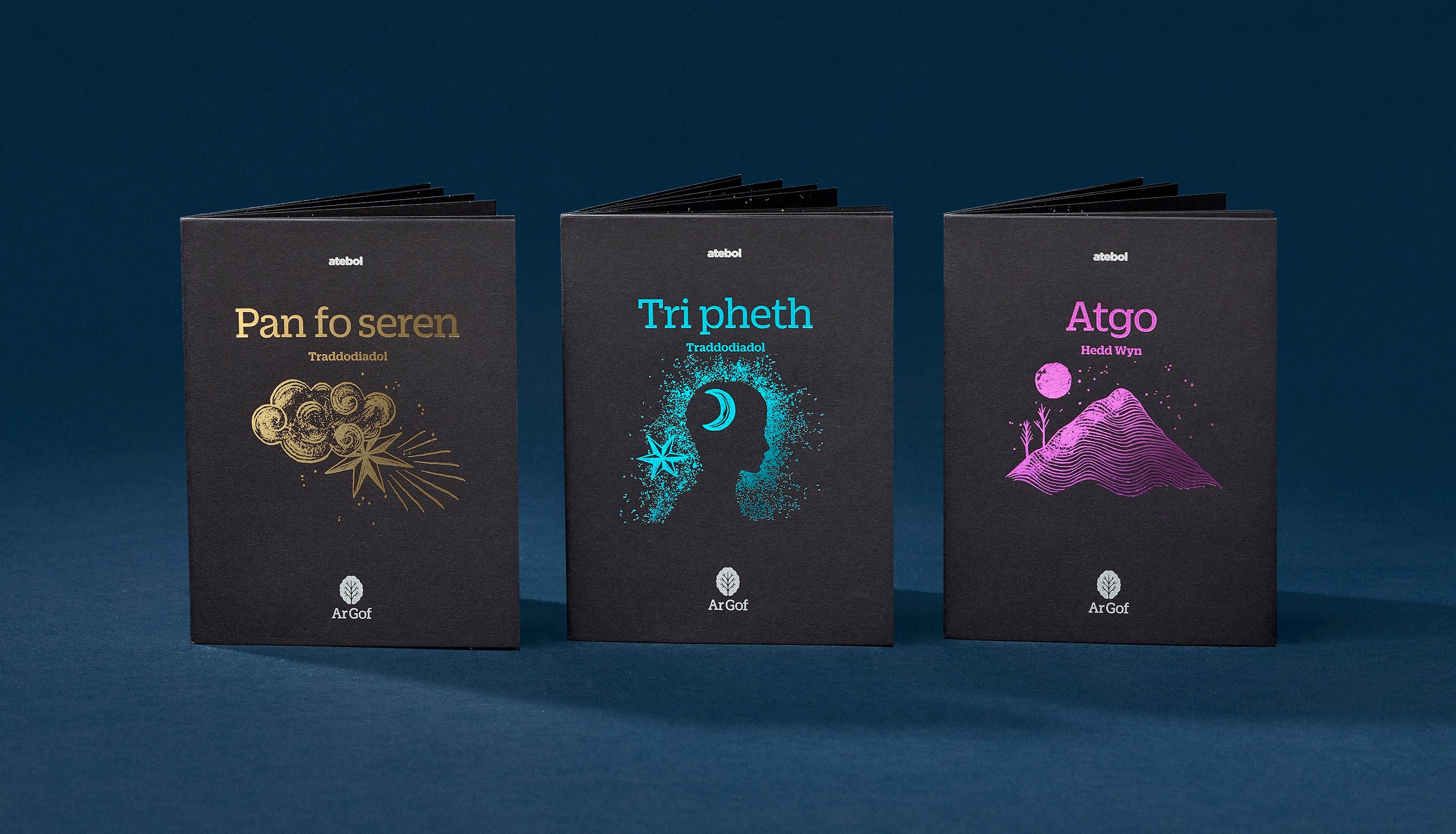 The challenge
Curated by renowned Welsh poet and author Mererid Hopwood, the first woman to ever win the bardic chair at the National Eisteddfod of Wales, Ar Gof is, in her words "a collection of objects whose aim is to help us remember how to remember". Our brief from Welsh language publisher Atebol was to create a beautiful, tactile product brand that would celebrate and inspire the gift of shared memories and encourage a renaissance in traditional poems – from one generation to another.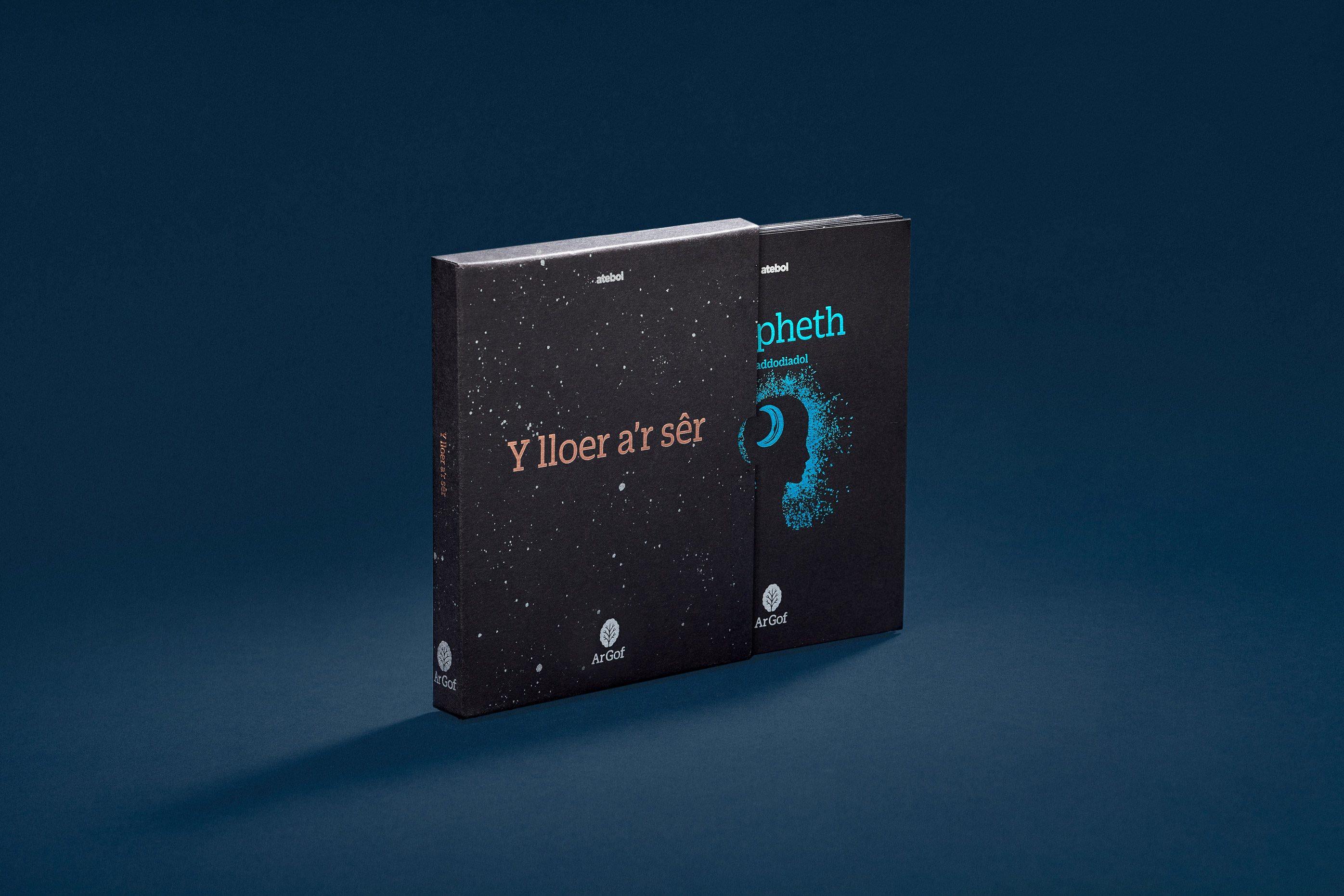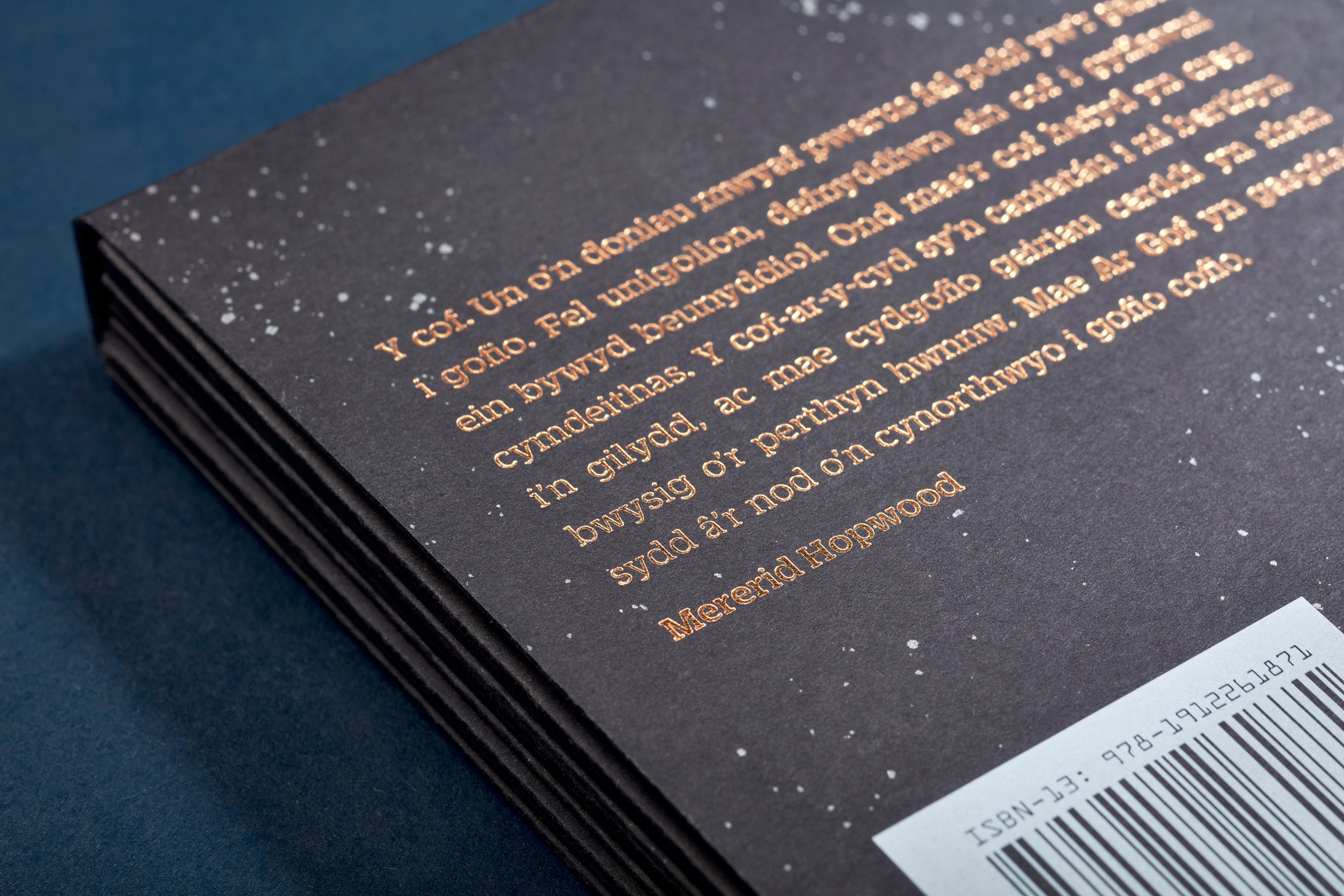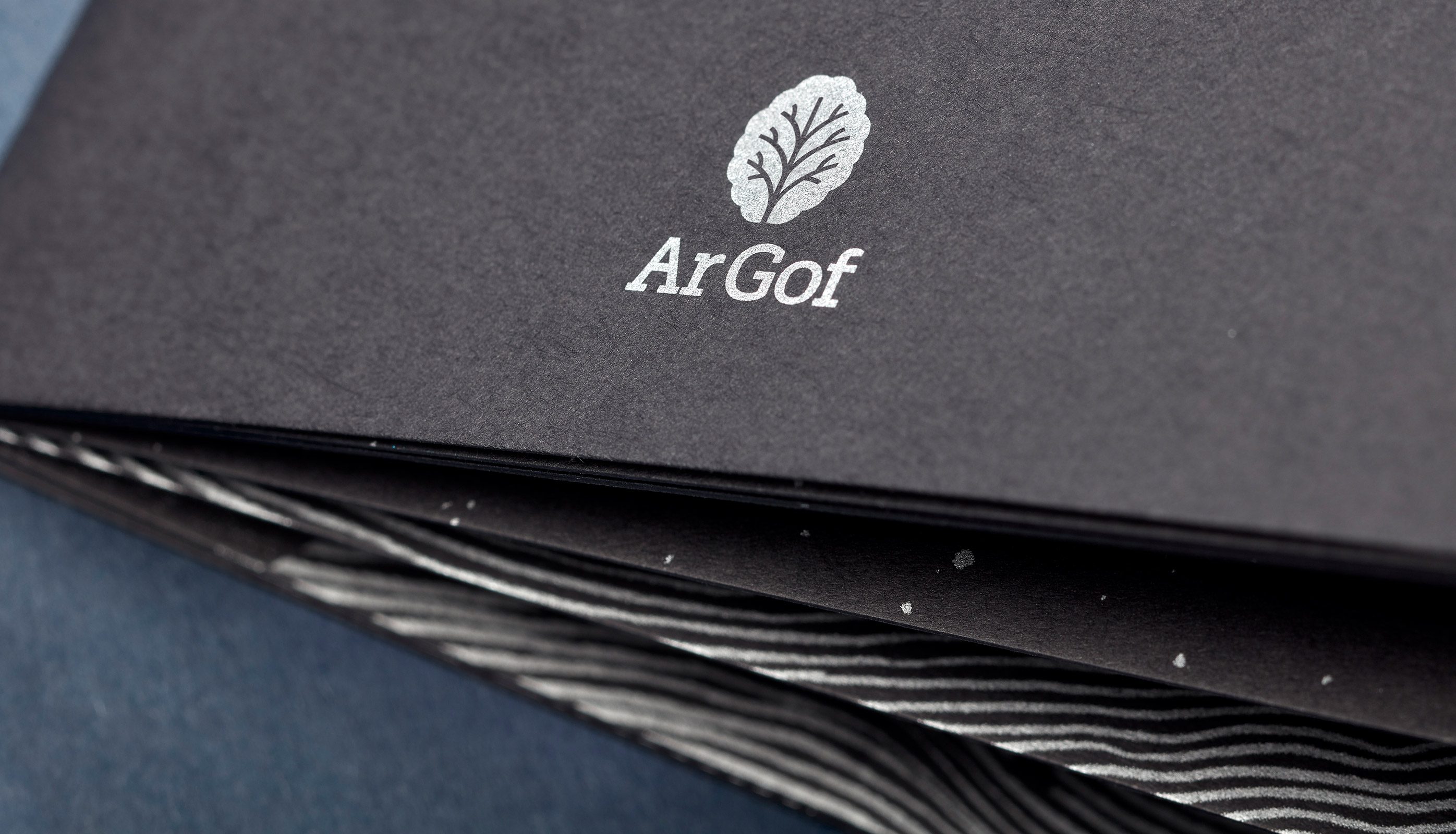 Our approach
For the first collection in the series we designed an interactive and playful set of books around the theme of Y lloer a'r sêr – 'The moon and the stars'. We designed the books to encourage the reader to recall each line of poetry through a series of die-cut windows, where words are revealed one page at a time. The tactile nature of the books is further enhanced through the use of beautiful black uncoated papers and shimmering illustrations that are foiled to the front covers. Inside, printed in silver ink, the lines of poetry sit amongst bespoke illustrations by Australian based artist Jessica Benhar. Each illustrated landscape grows as the words build, page by page.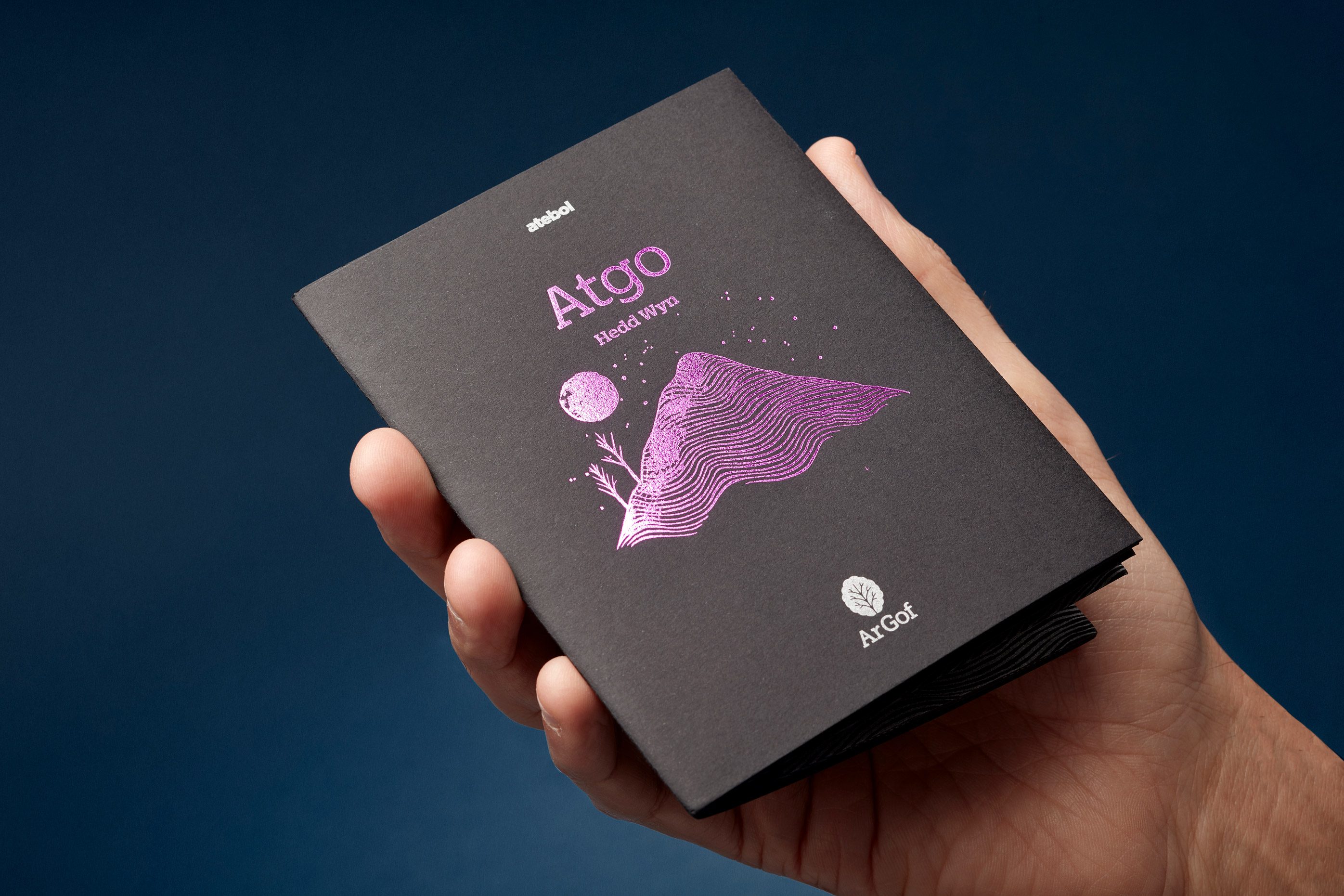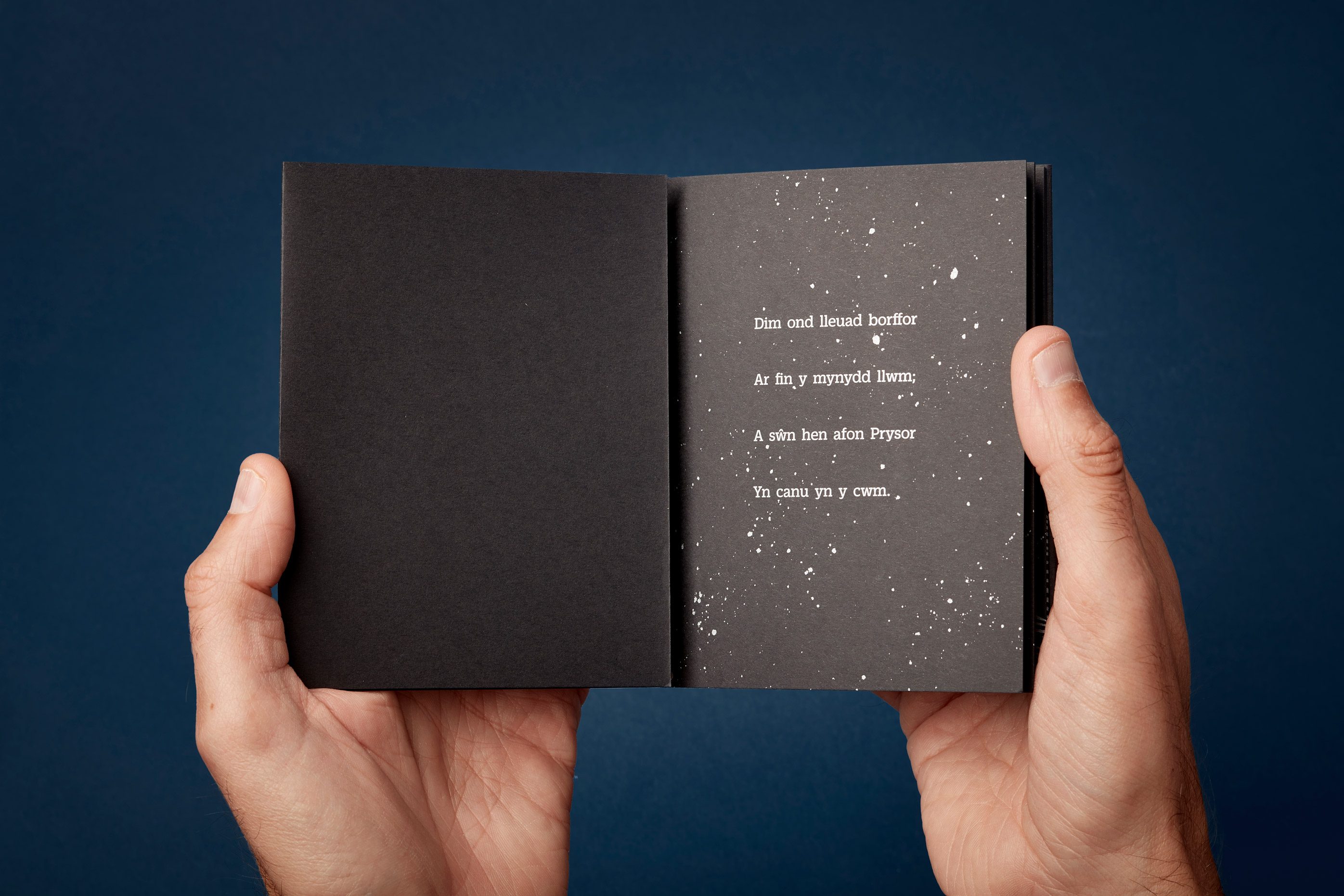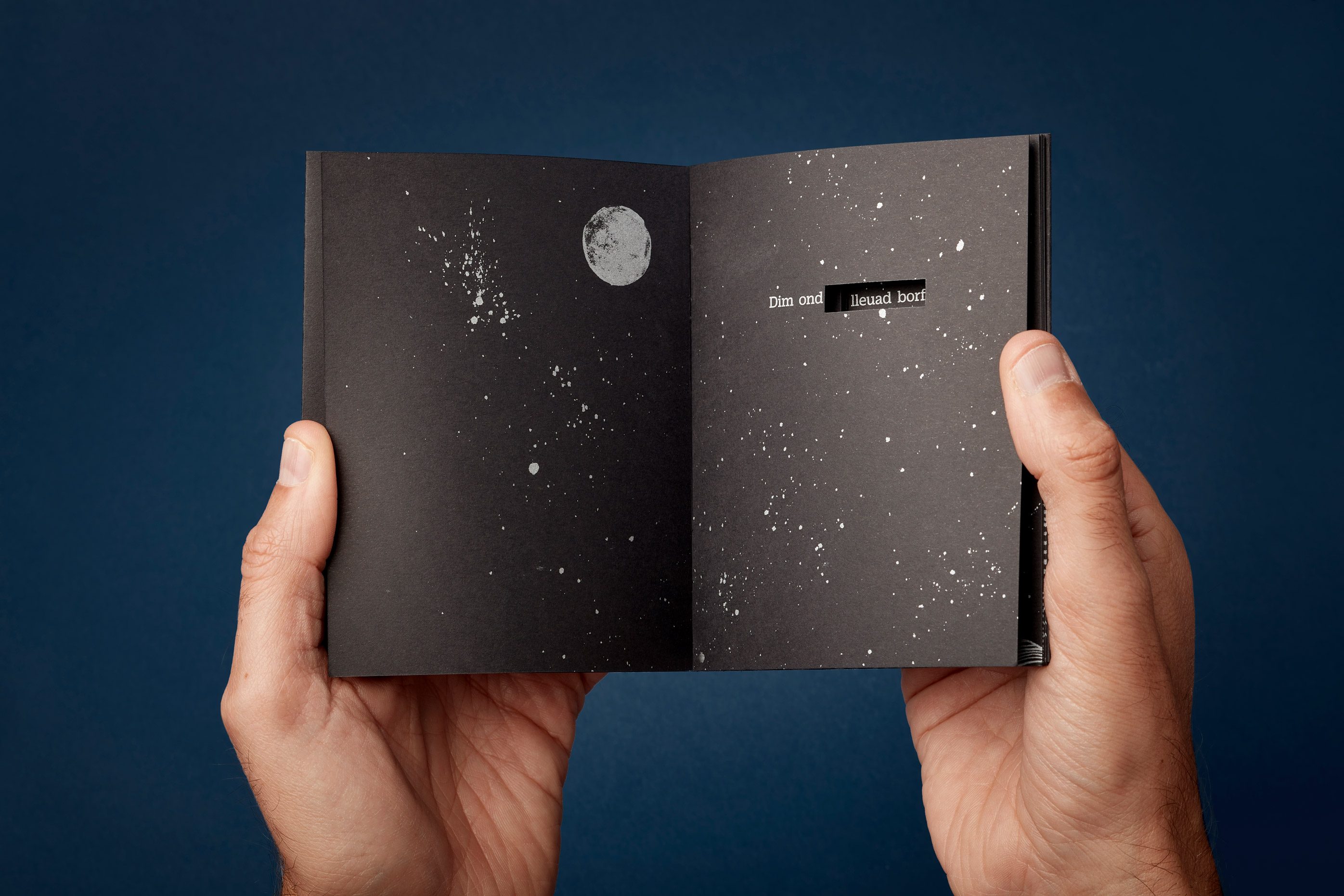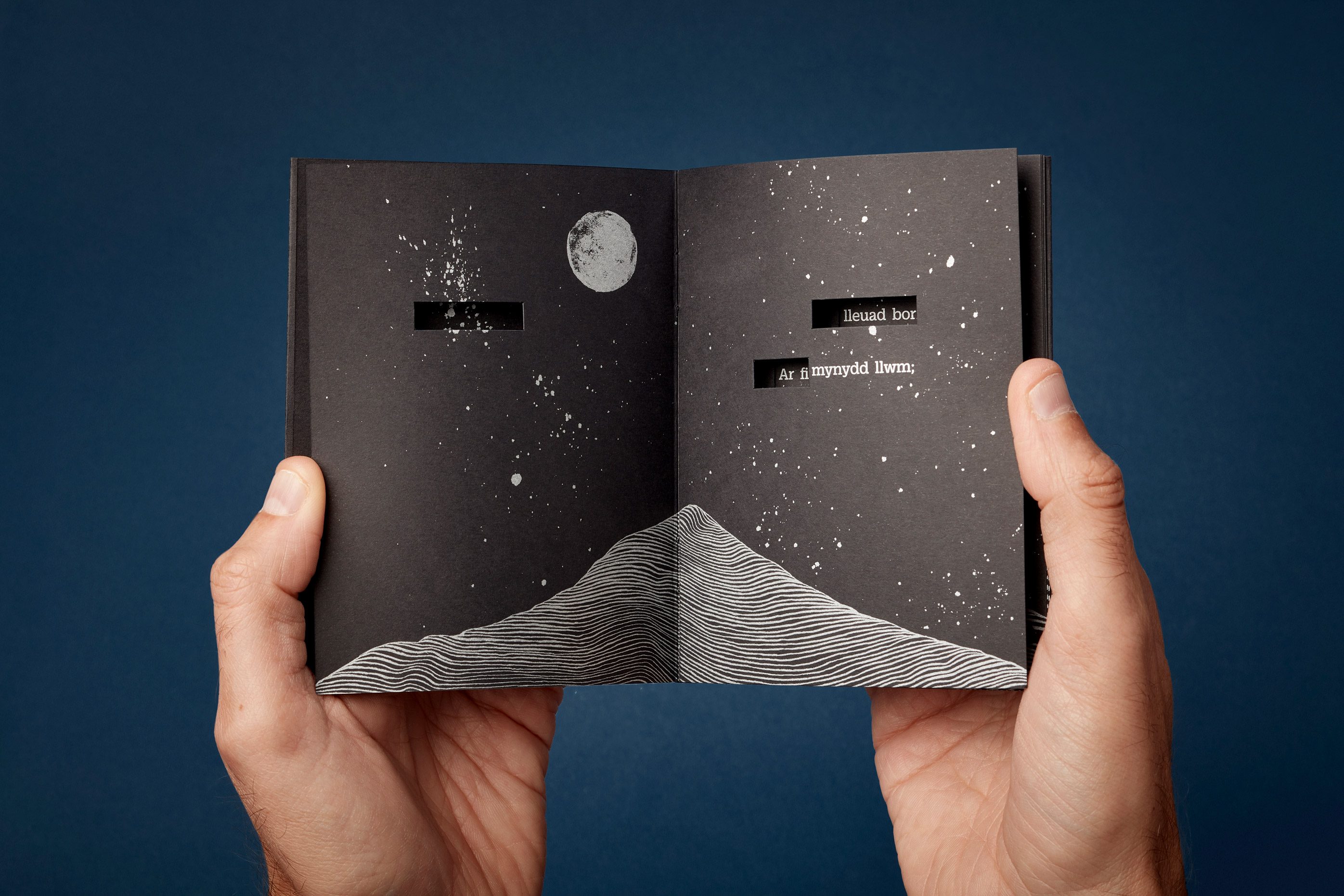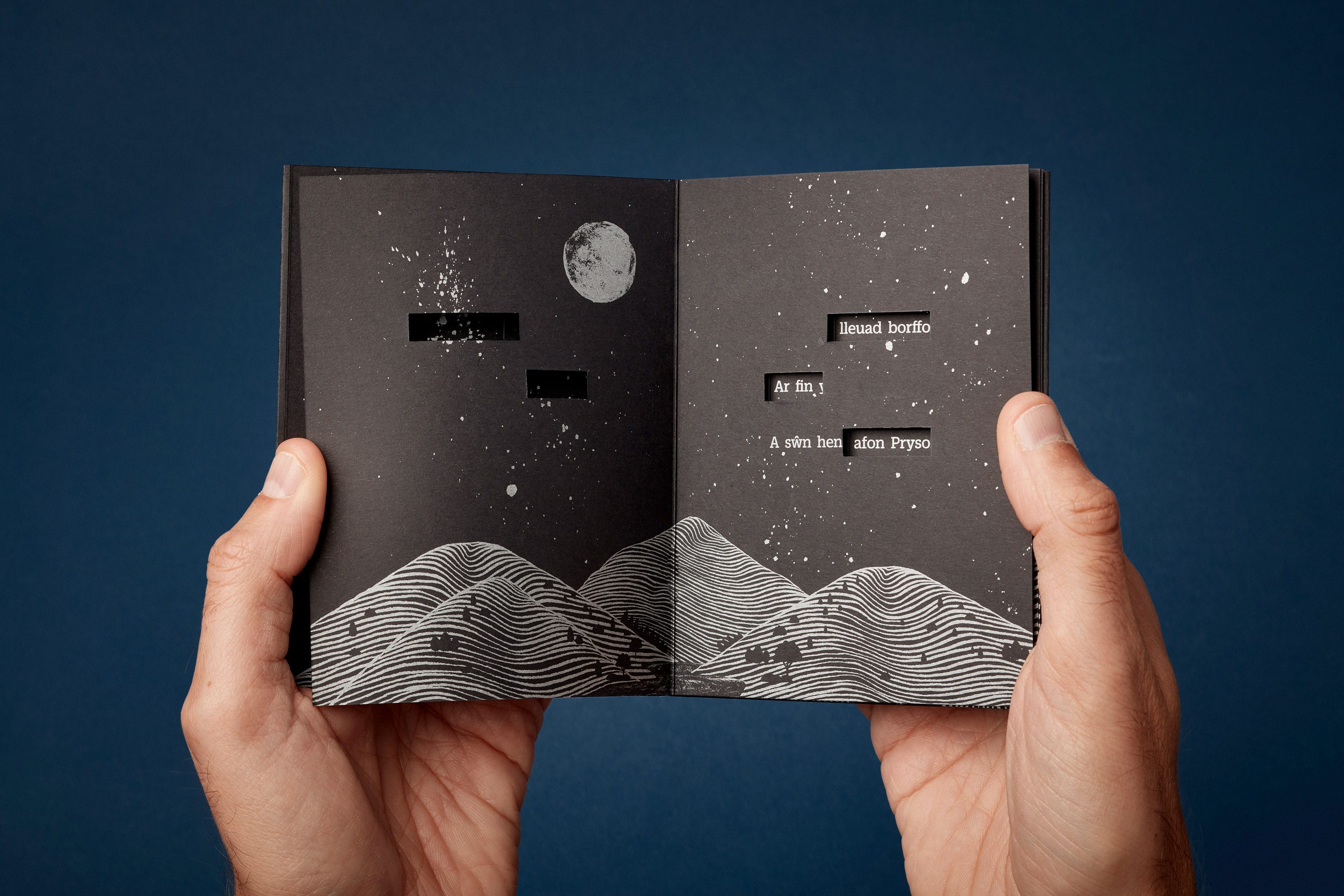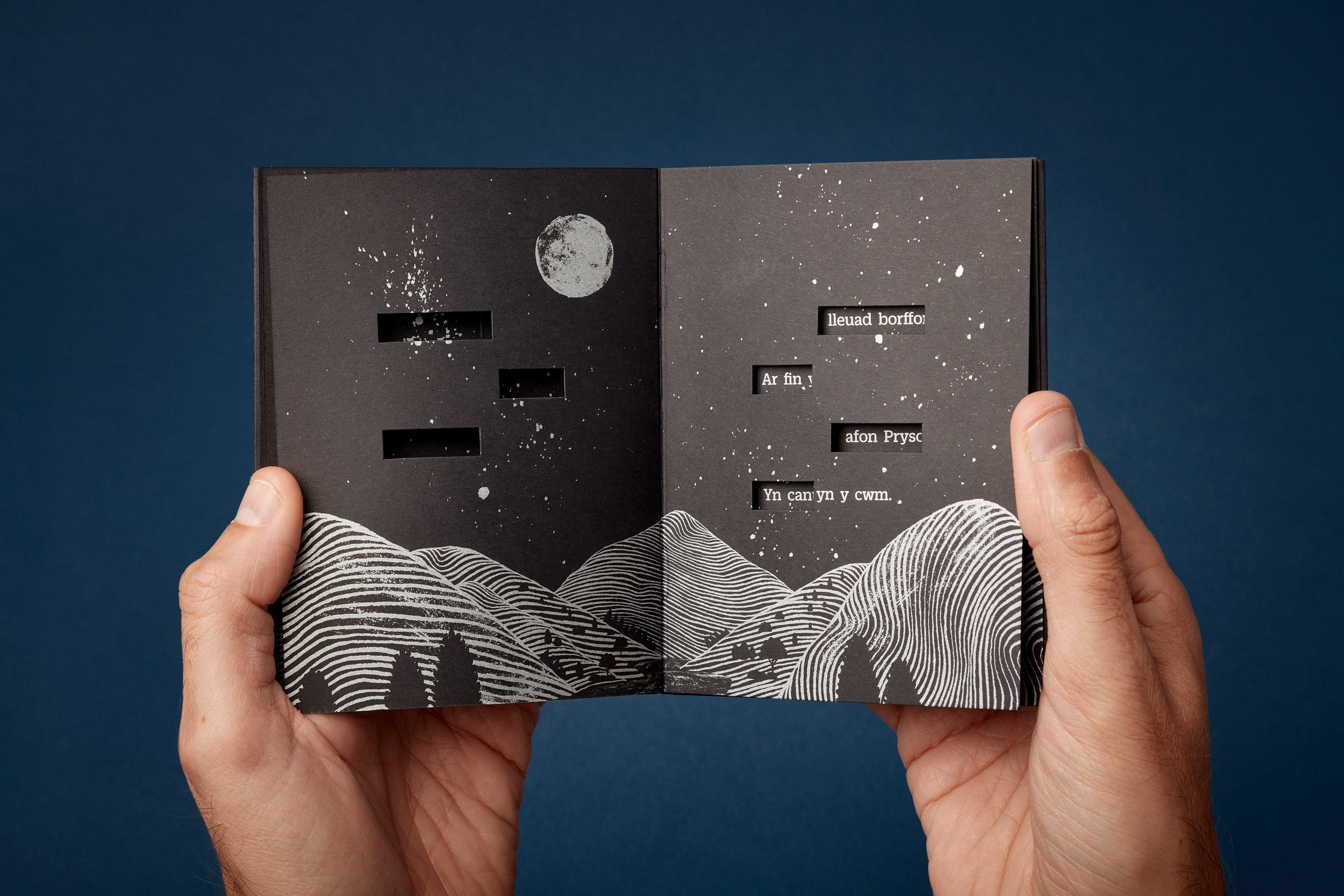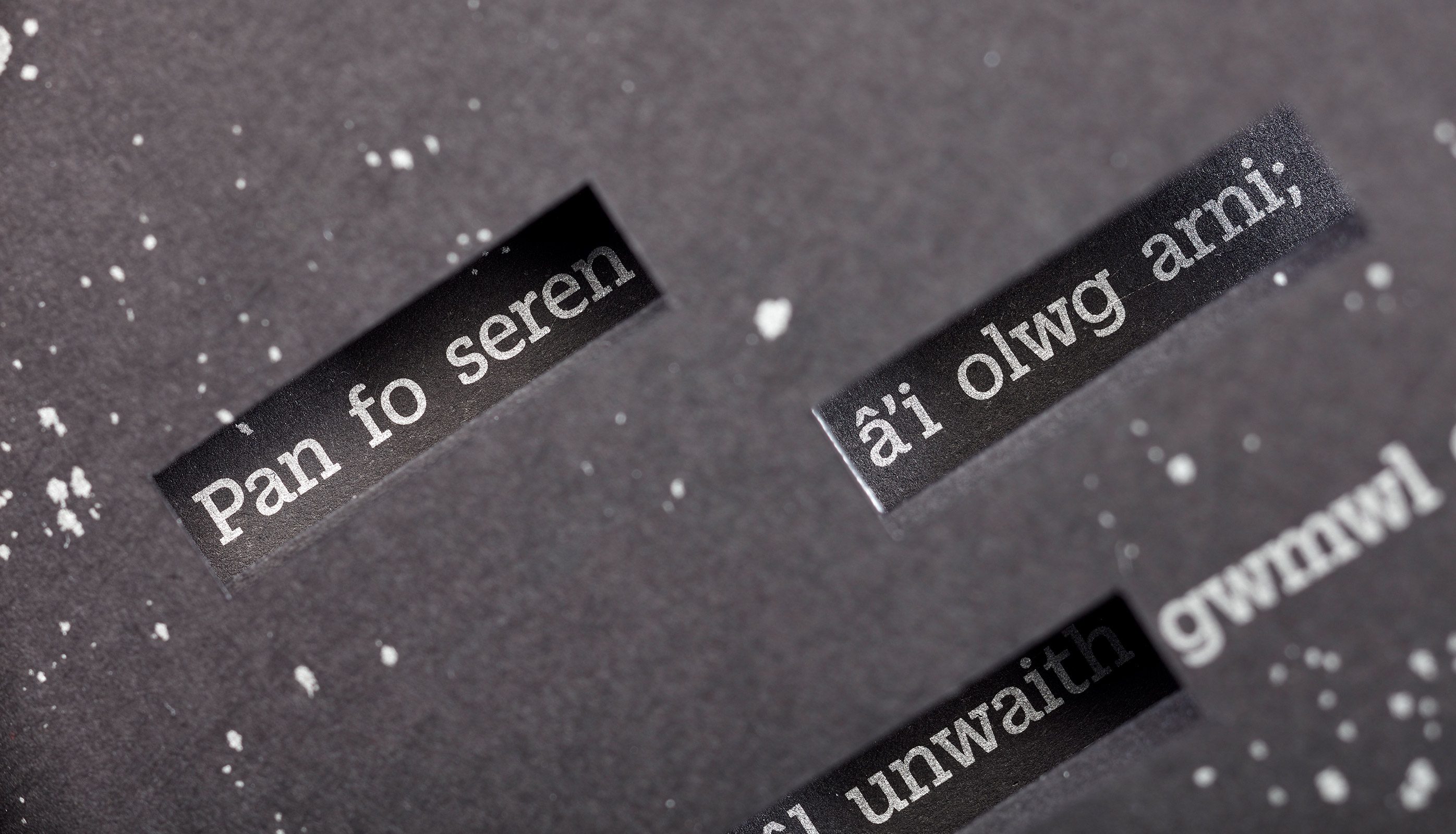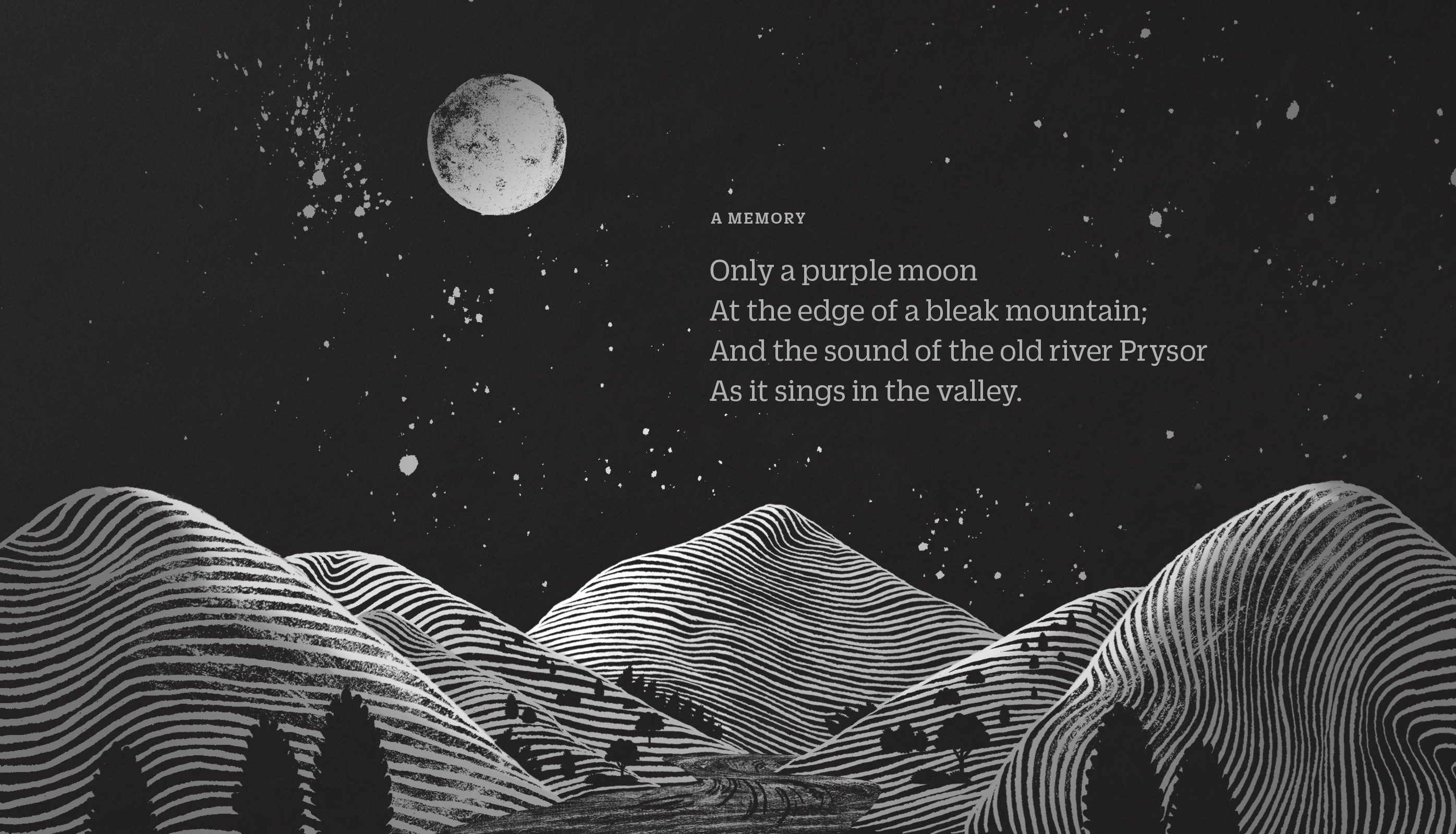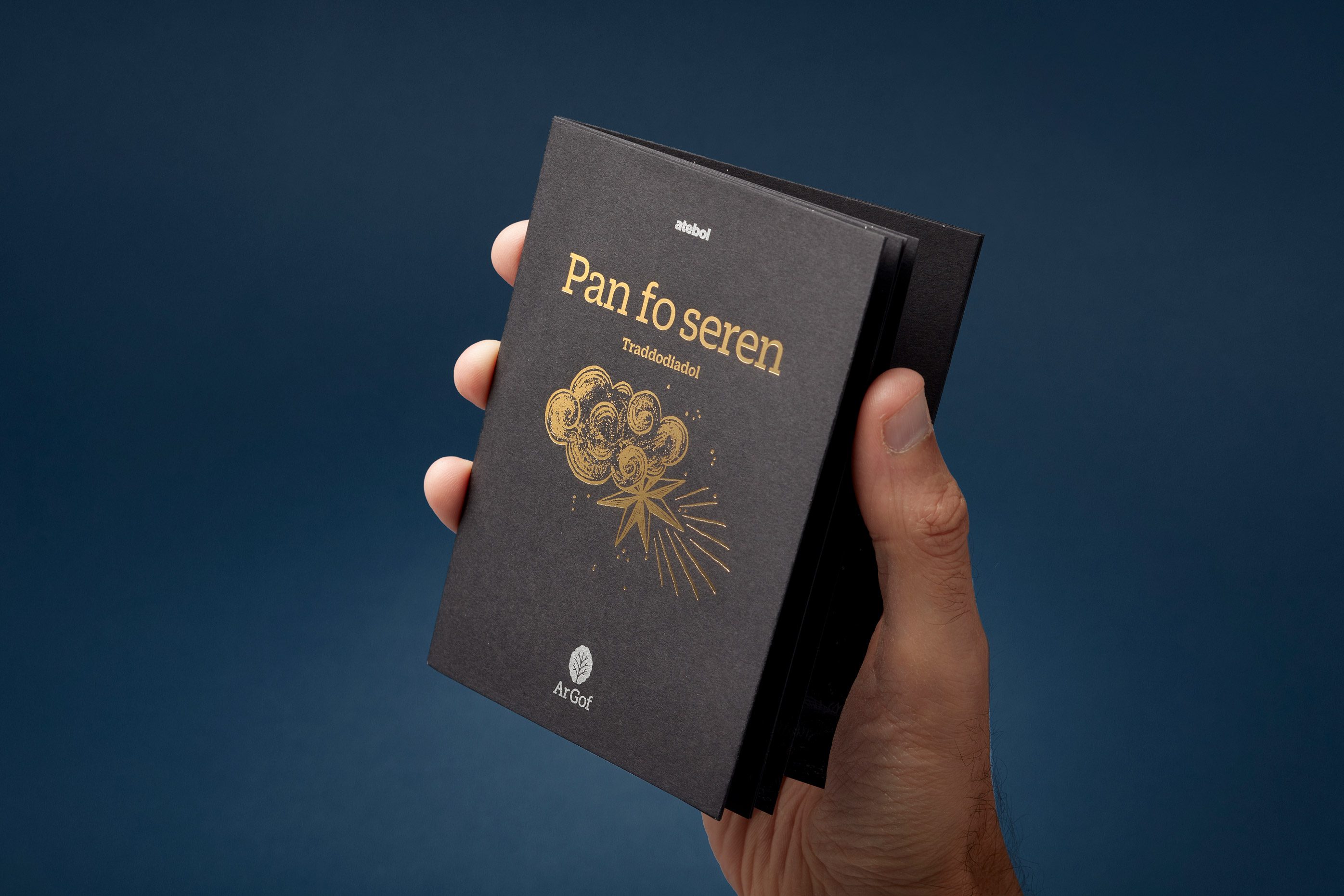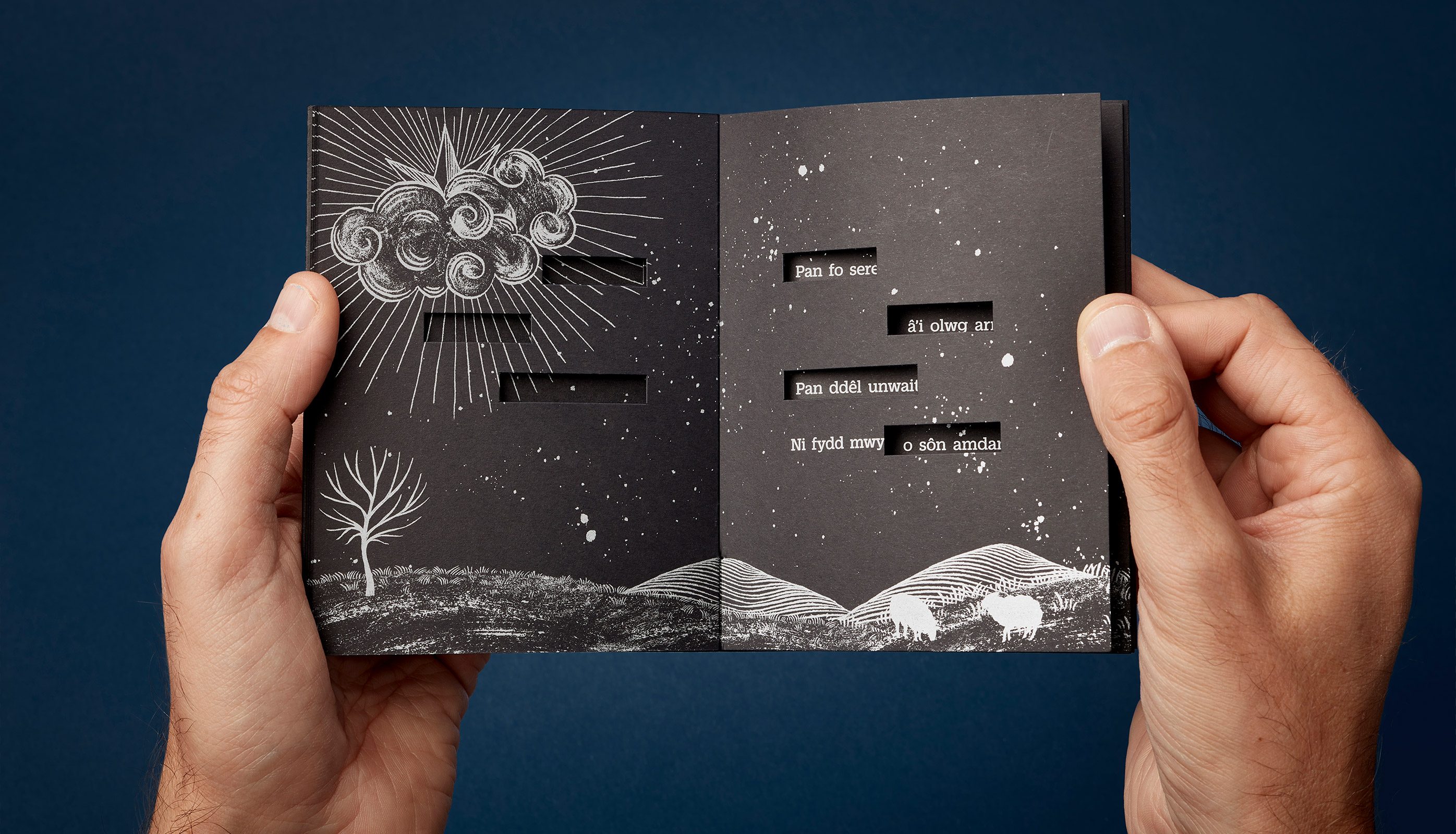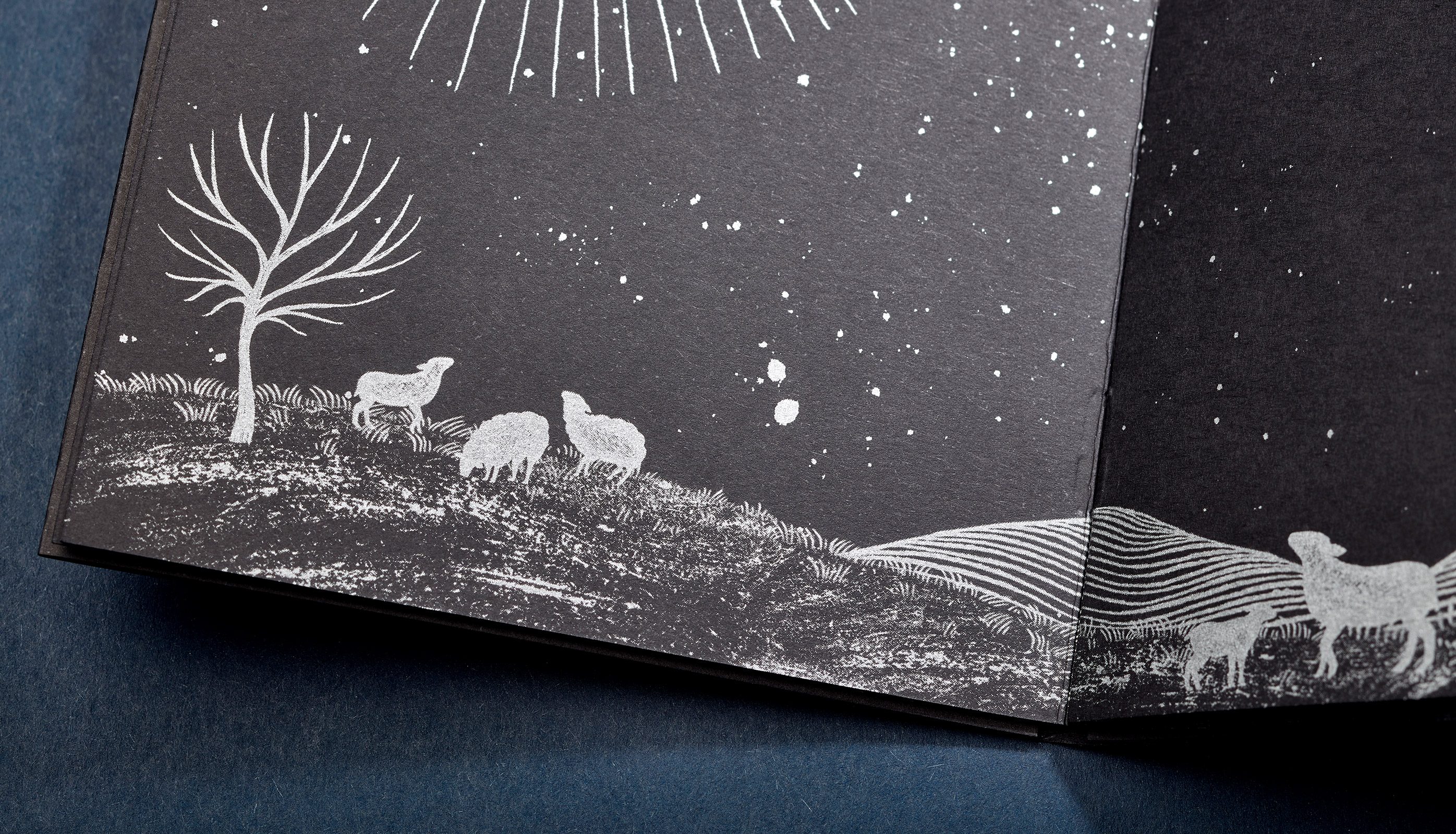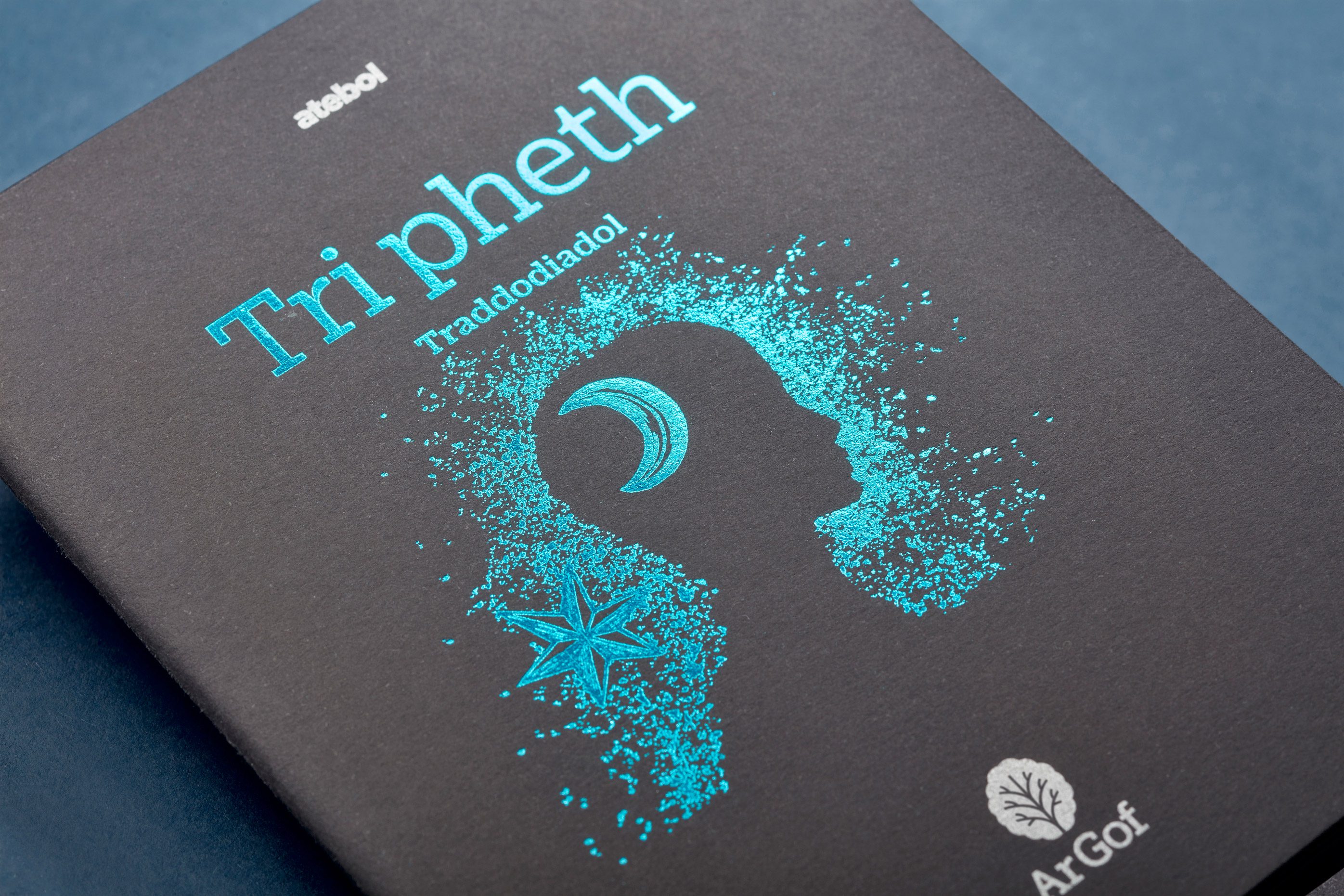 The outcome
This first collection is currently on sale in specialist book and gift retailers throughout Wales. Plans for a second series of books and other beautiful objects for the range are currently in the pipeline.