Conjura, a data analytics and tech consultancy based in London, Dublin and New York, gives companies of all sizes access to the kind of powerful analytics that were once the sole preserve of mega-corporations like Google and Facebook.
The challenge
Their previous brand identity – along with a lack of clarity around their brand strategy and positioning – was limiting their ambition in a very crowded tech sector. They initially approached us to review their website, but we went further. We challenged them on the effectiveness of their brand and how they could propel their business through a more clearly defined proposition. We opened their minds to a much greater potential.
Our approach
While competitors were talking of 'data insight' and 'data analytics', we wanted to show that Conjura had the power to alter the course of events. The information they extracted gave their clients something far more valuable: foresight. We put 'Data Foresight' at the heart of their new positioning and then created a narrative and visual expression around the direct benefit – "Change the outcome". Visually, we developed a flexible graphic style which is bright, strong and challenging, the exact opposite of the stereotypical blue, technical space they inhabit. Within the graphic system we created a storytelling language that moves from a fractured, incomplete or misleading view to a clear and full picture. The logotype also reflects this idea of falling into place and completing the picture.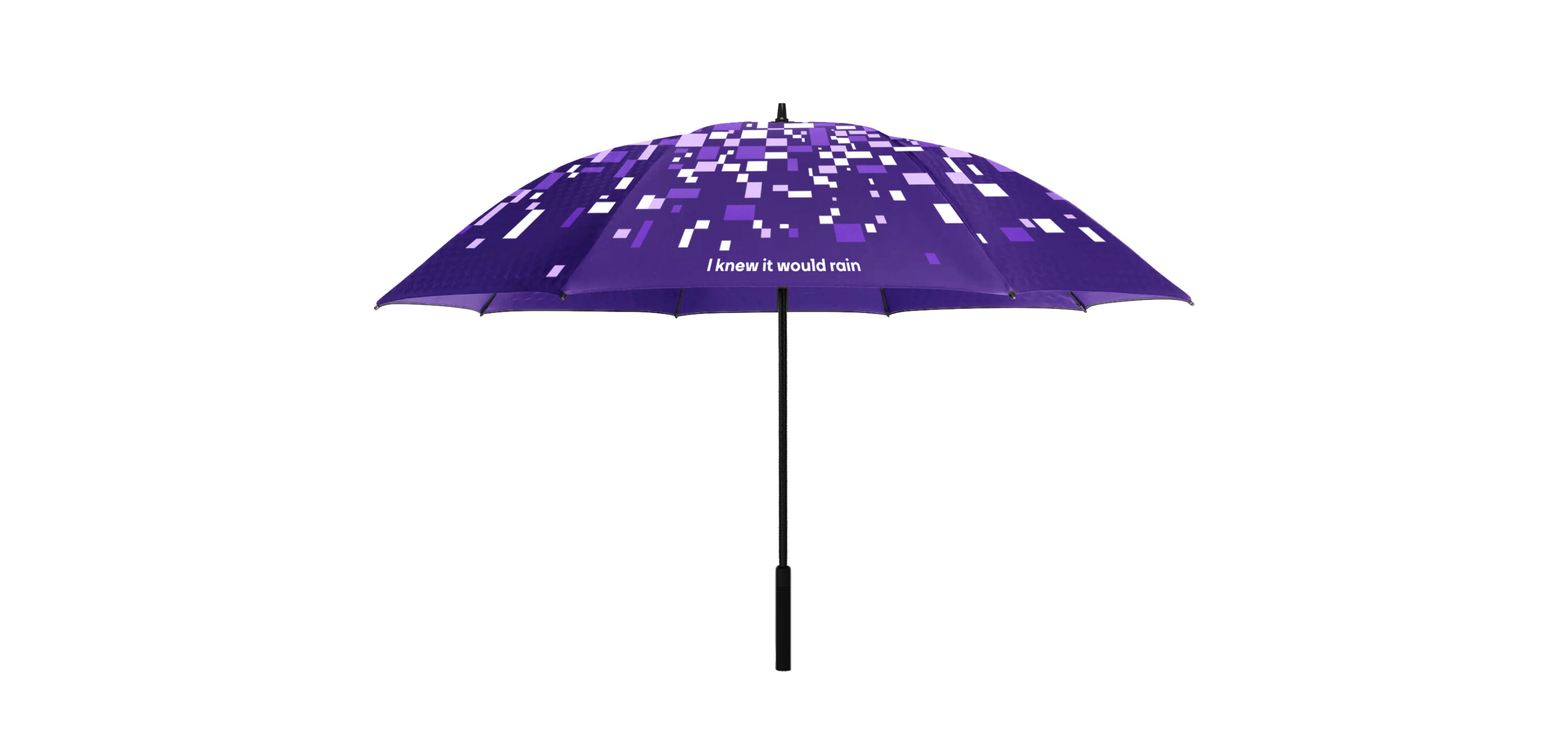 The outcome
Just three months after the rebrand, the company reported both a greater number of inquiries, and, crucially, a sizeable upturn in conversions of new clients of some 25%. Nearly two years on, they continue to go from strength to strength, with turnover up by 315% and a team that has quadrupled in size.
Transform Europe Branding Awards

Grand Prix: Best in show
Gold: Best strategic/creative development of a new brand
Gold: Best brand development to reflect changed mission/positioning
Gold: Best creative strategy
Highly commended: Best use of copy style/tone of voice
What stood out for me working with Clout was both their creative talent and their willingness to dive deep into our business, exploring how we sell, what we do, who we work with and where we want to go. This exercise gave birth to a new brand, website and identity that we could only dream of at the beginning. It was the perfect fusion of creative expression and industry relevance that allowed us to differentiate ourselves in a way that reflects our personality.
What we did
Tech brand strategy
Positioning
Proposition and narrative development
Tone of voice
Visual identity creation
Website design and build
Collateral design
Template design
Related projects
Website