As part of our rebrand of global financial services business Carne Group, we brought the new strategy and identity to life through two animated films: one to explain their vision for the future, the other showcasing the technology that underpins it.
Carne in 60 seconds
A corporate brand film that tells the story of how Carne makes managing funds easier and more effective.
Curator technology platform
A film that explains how Carne's technology platform unites a fragmented industry.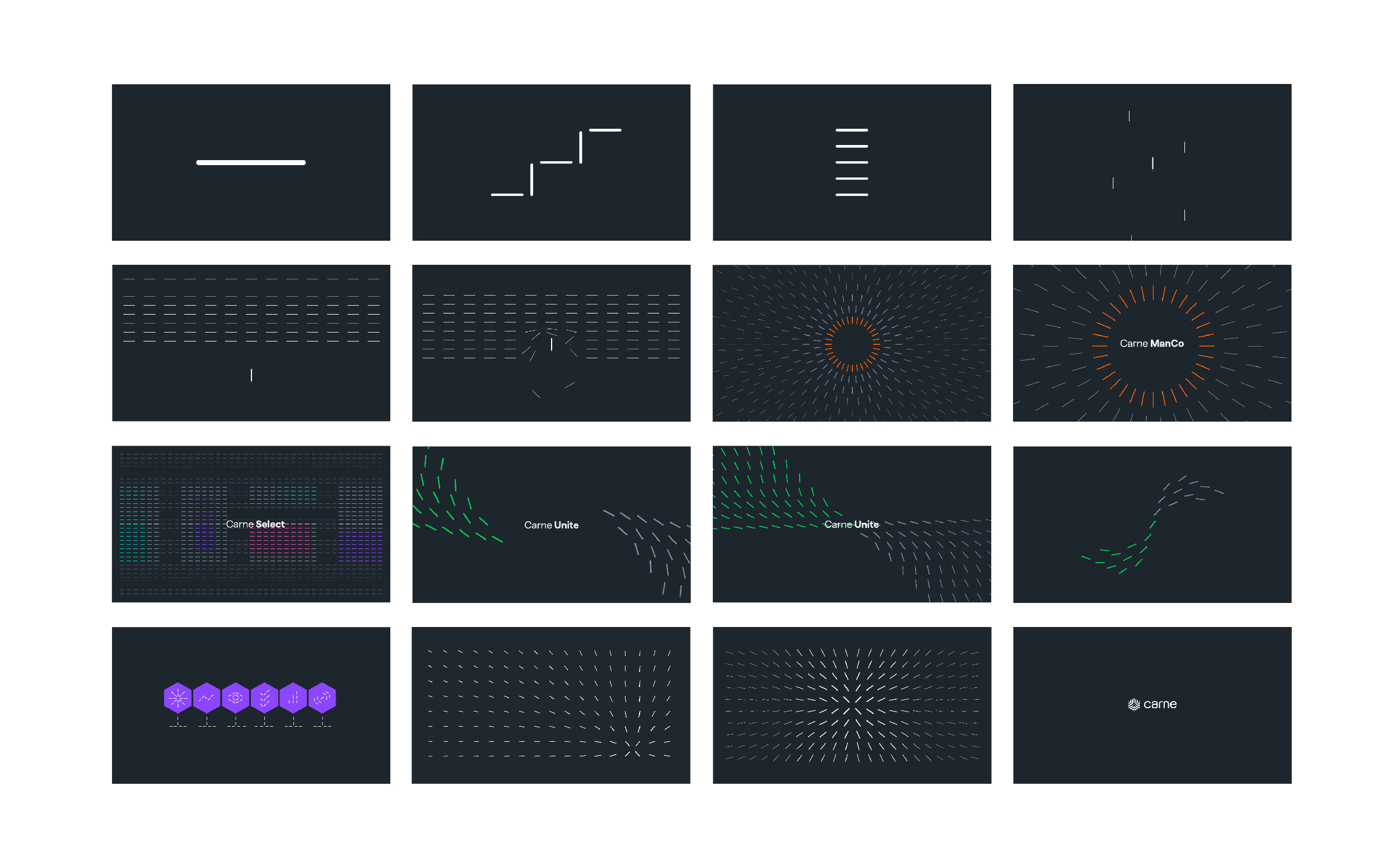 The way data moves is going to play a key role in shaping the industry, and the imagination with which Clout have brought our brand to life, and made it so easy to visualise, has really helped to position us as the leaders in this critical field.
What we did
Corporate brand film
Tech platform film
Our collaborators
Weareseventeen, animation
Scott Perry, brand strategy and writing
Related projects