GatherRound
Event branding
Carne is a leading player in asset management. Their vision is to simplify processes in this complex and fragmented industry, unifying it by bringing people, knowledge and organisations together.
The challenge
We were asked to create event branding for an inclusive golf and social event in Dublin that reflected this vision of unity. Carne were keen to avoid the stereotypical corporate golf day format and provide invitees with a more relaxed, fun experience, one they were keen to establish as an annual gathering.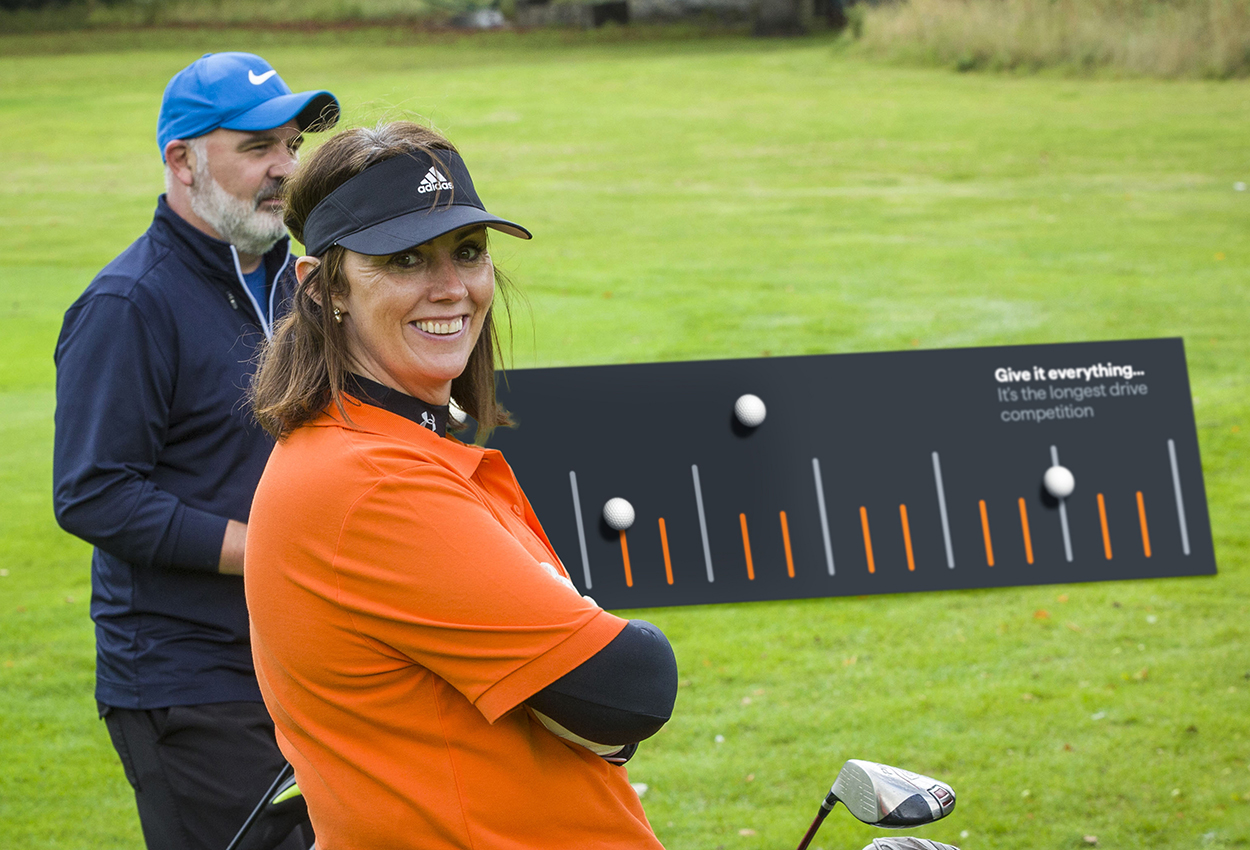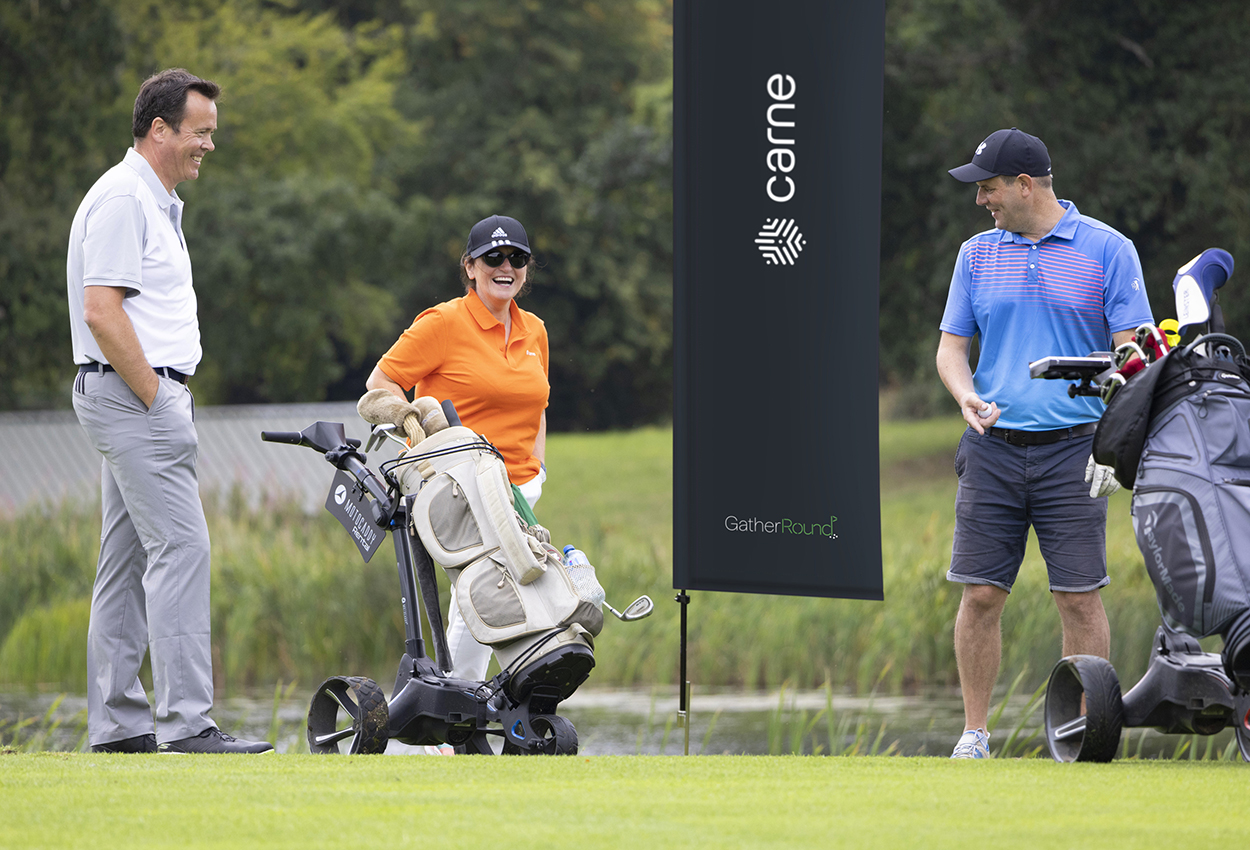 Our approach
We devised the name GatherRound to reference both golf and the inclusivity. The name usefully extends into the language – 'beginners gather round a pro, players gather round their team's ball, evening guests gather round industry big hitters for informal talks'. The logo reflects this idea of coming together. The concept also flows through the entire event branding as a playful mix of the Carne visual identity and golf. We saw every interaction as an opportunity to reinforce Carne's values, designing everything from entrance welcome signage, competition rules cards to personalised golf buggy number plates.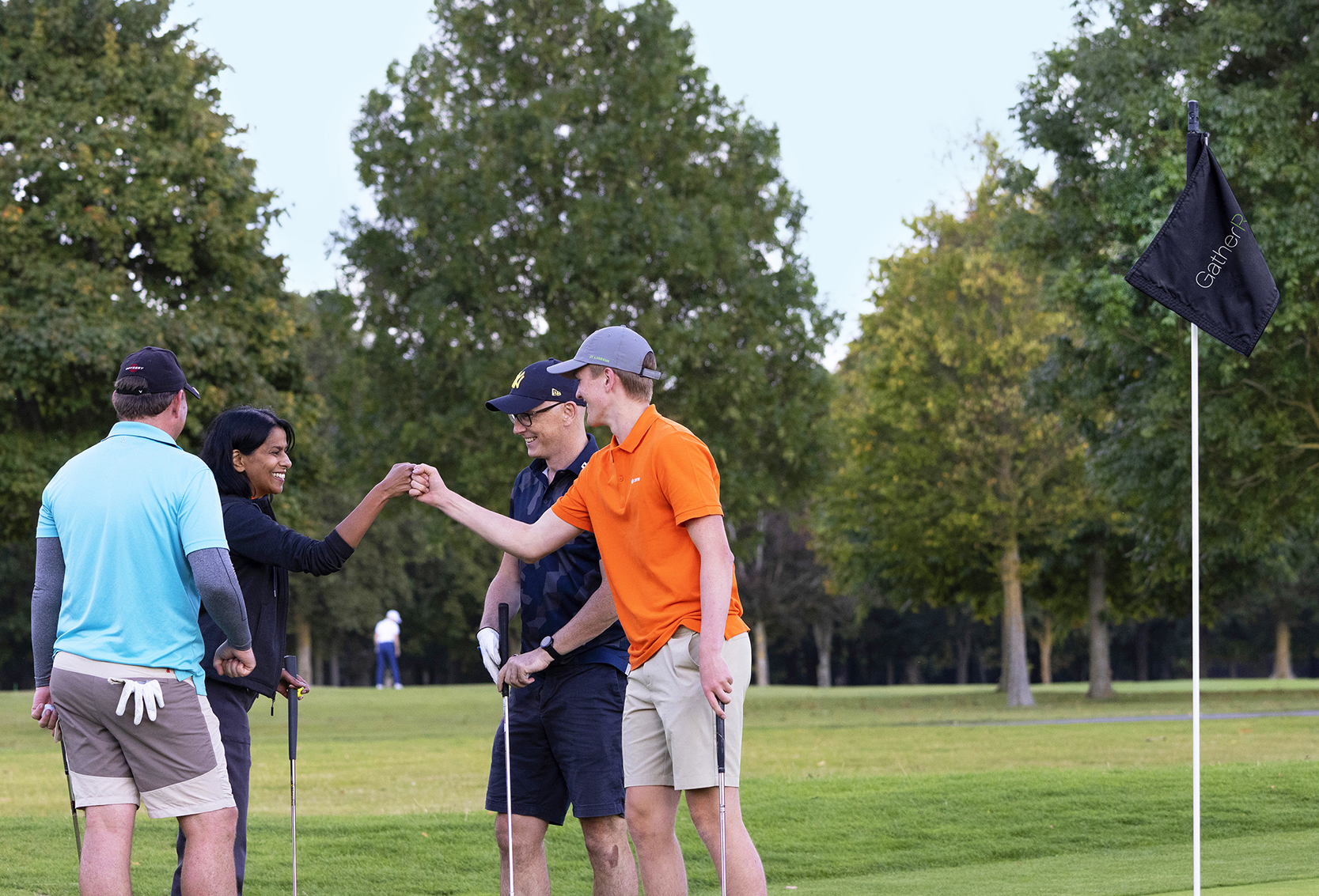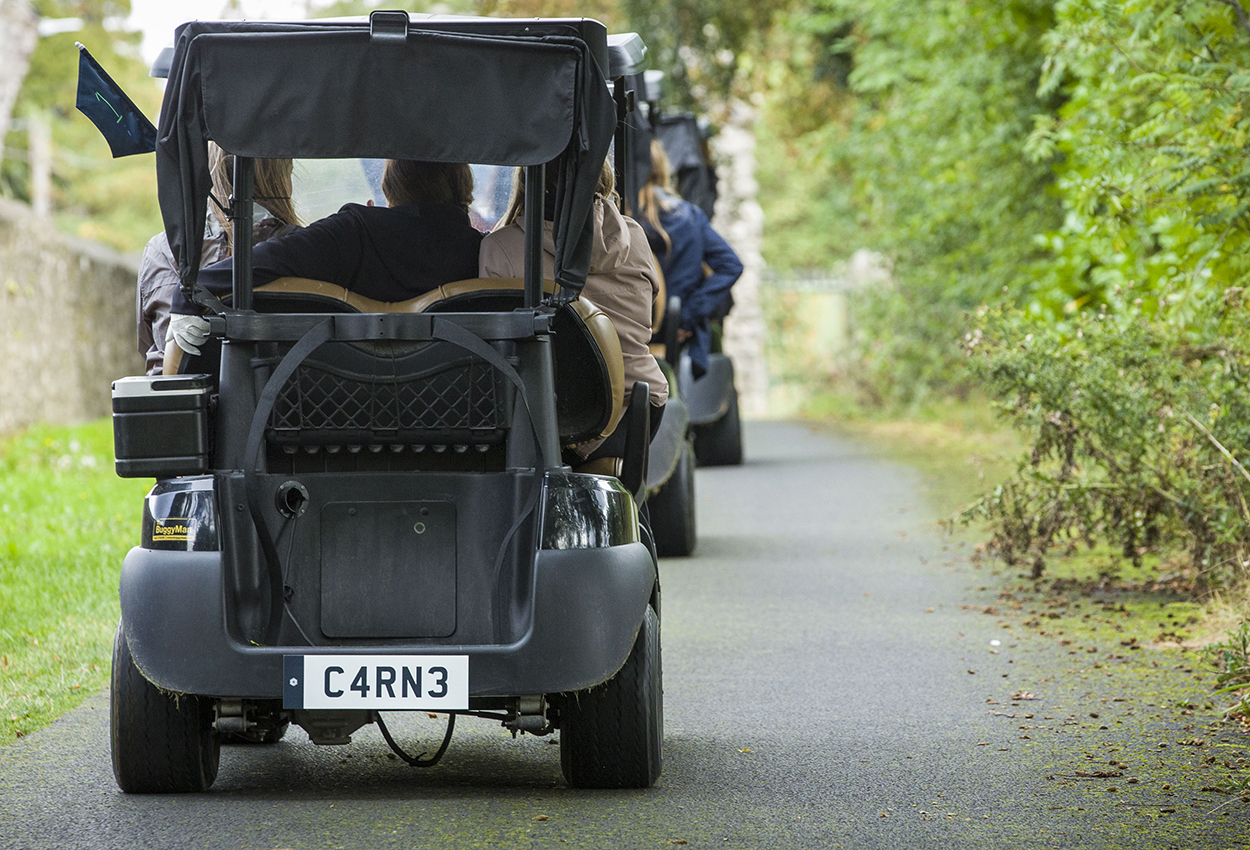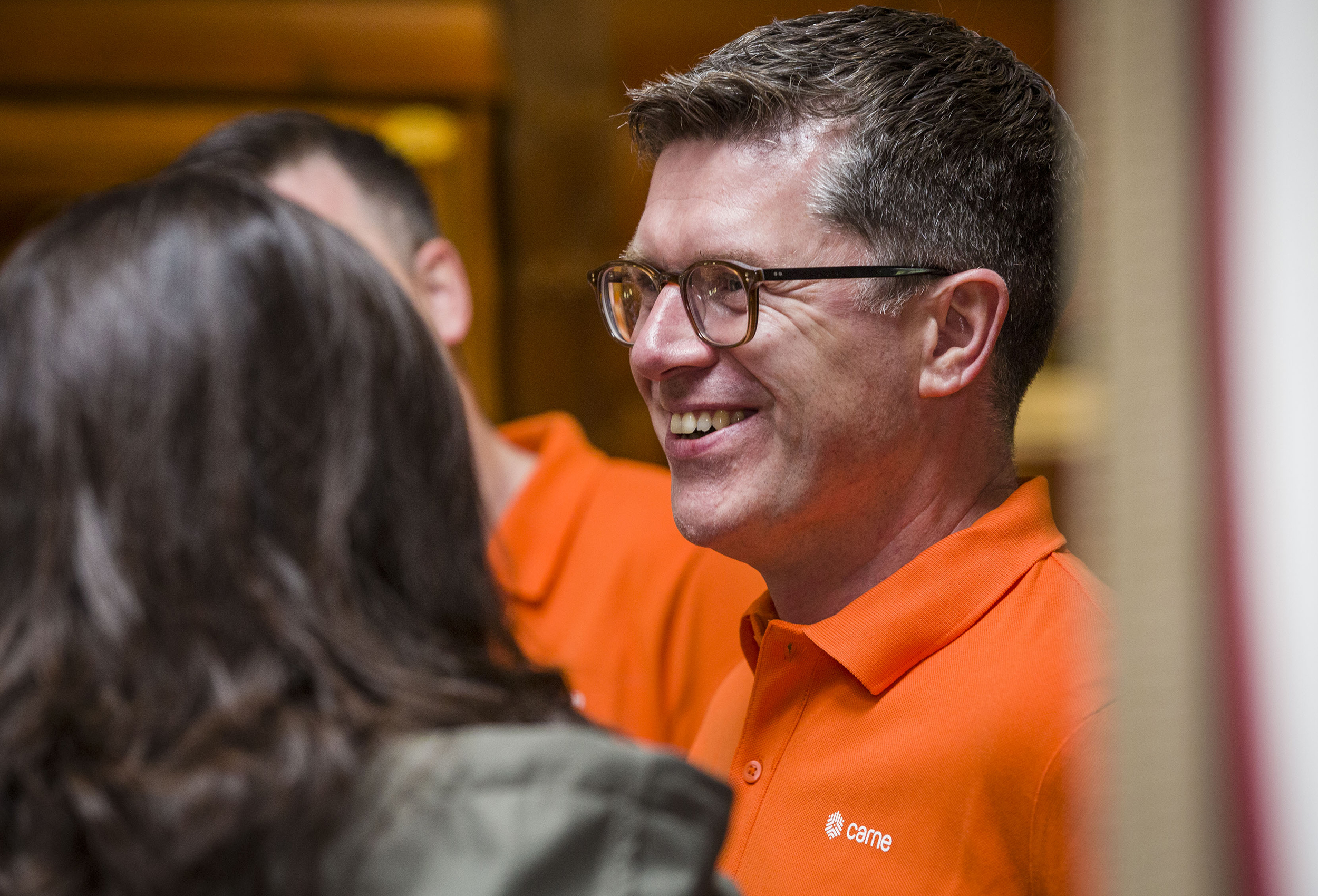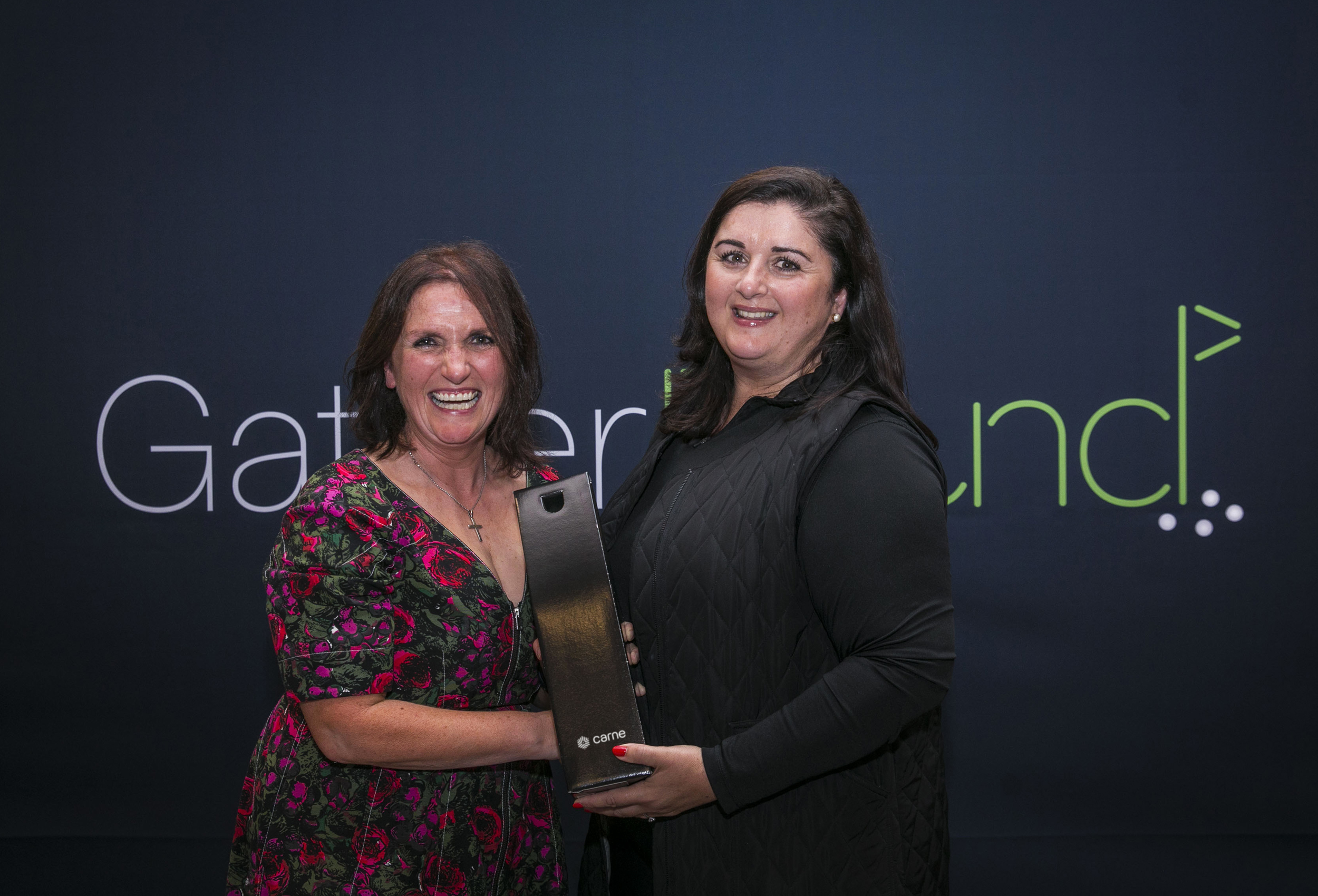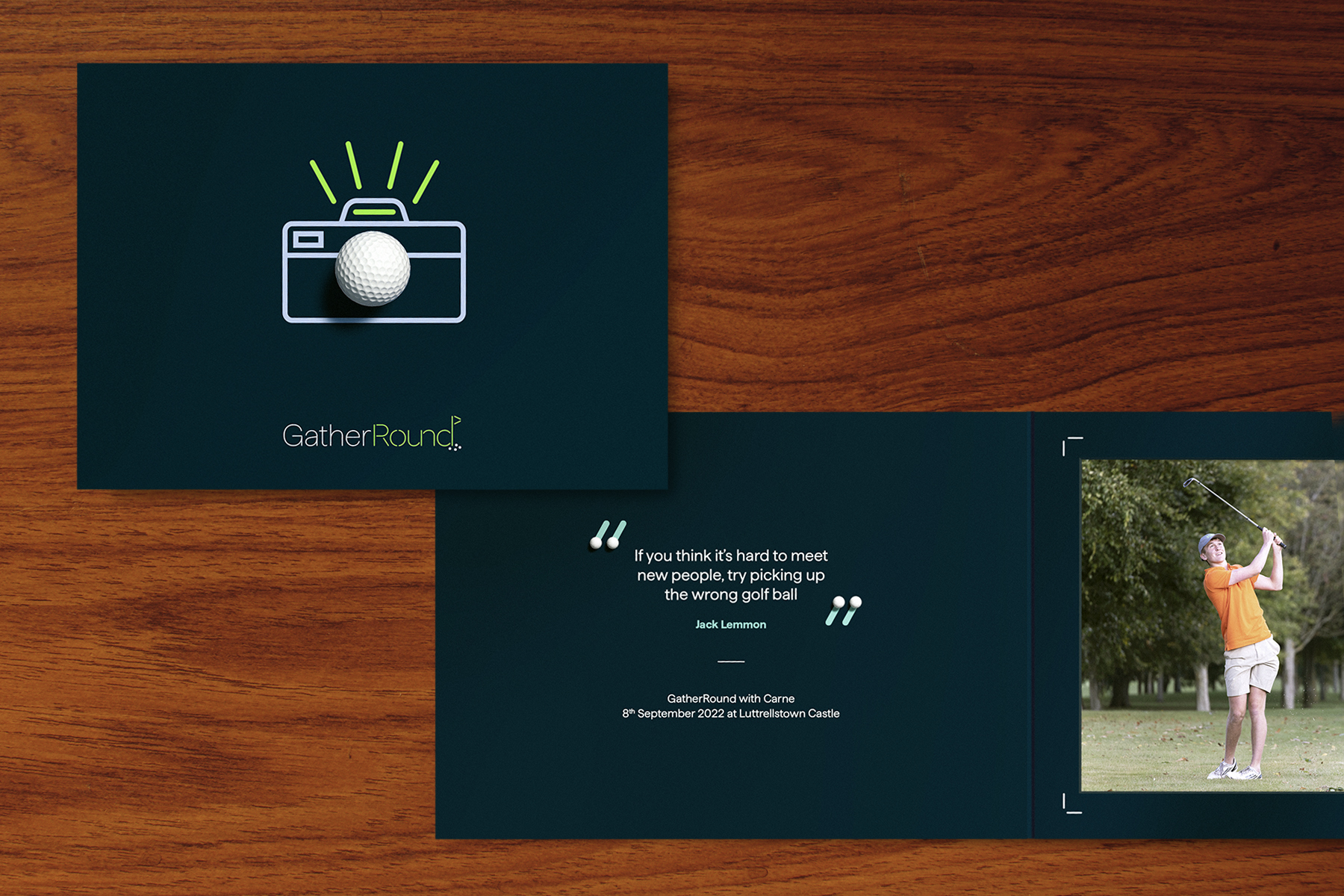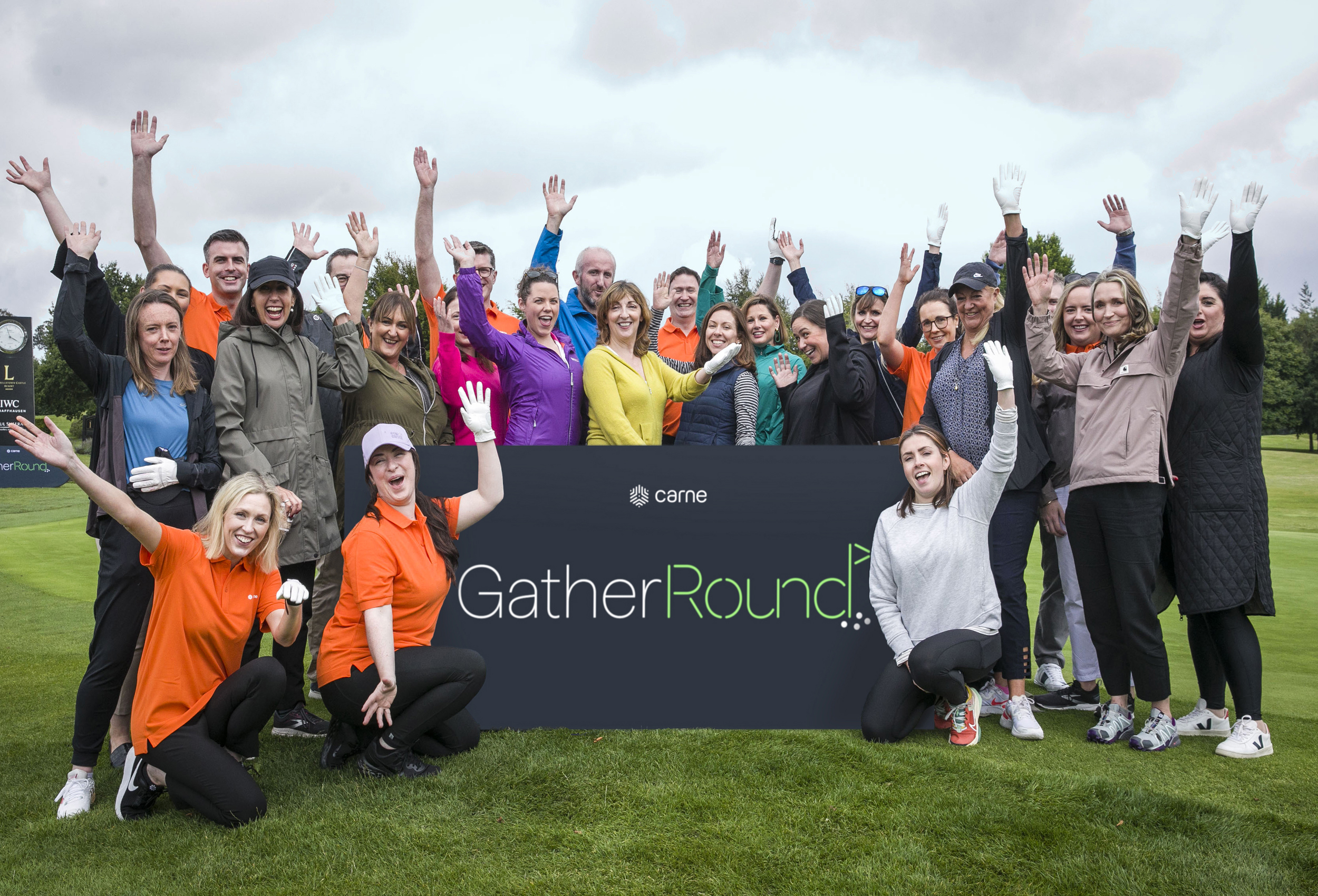 The outcome
With nearly 50% women and 30 beginners attending the event it was a successful reminder of Carne's core values of togetherness and thoughtfulness and their desire to unite the asset management industry. When initial communications were sent out, confirmed attendees were oversubscribed within days. The feedback during and after the event has been overwhelmingly positive, with comments like 'Inclusive, fun and excellently branded, really super job', 'You've set a new bar for a corporate event and how to bring people together in such a positive way', 'Bring this to London, please!' Needless to say, after this inaugural event it has firmly established itself in people's hearts and minds.
We wanted to host a client day with a difference, bringing experienced golfers and non-golfers together with an emphasis on inclusivity and fun. This was also an opportunity to showcase our brand and communicate our values. The careful consideration and creativity from the team at Clout was flawless. The 'GatherRound' concept and thoughtfully worded invitations struck a chord from the outset, resulting in non-golfers making up over 40% of attendees on the day. Through smart and clever branding the clubhouse and golf course became an extension of Carne itself. The feedback has been incredible and our intention is to replicate the event across our other jurisdictions
What we did
Naming
Event identity
Writing
Digital communications
Animation
Signage and wayfinding
Social media strategy
Merchandise design
Our collaborators
Weareseventeen, animation
Scott Perry, brand strategy and writing
Related projects