Time to Change Wales
Campaign and content strategy
The Time to Change Wales campaign, a joint initiative between Mind Cymru and Hafal aims to change public attitudes by empowering people to challenge stigma and talk more openly about mental health.
The challenge
We were asked to create a powerful campaign and content strategy to encourage and normalise discussion around mental health amongst men, specifically those living in rural communities where stigma is more entrenched.
Our approach
We set the campaign against familiar rural settings, creating a series of short films and a library of rich, expressive photography to capture the emotion of real stories from those who have experienced mental health issues. We focused the campaign around a single proactive message 'Talking is a lifeline' and curated specific content with targeted messaging for use across social media, print, outdoor advertising and a TV commercial.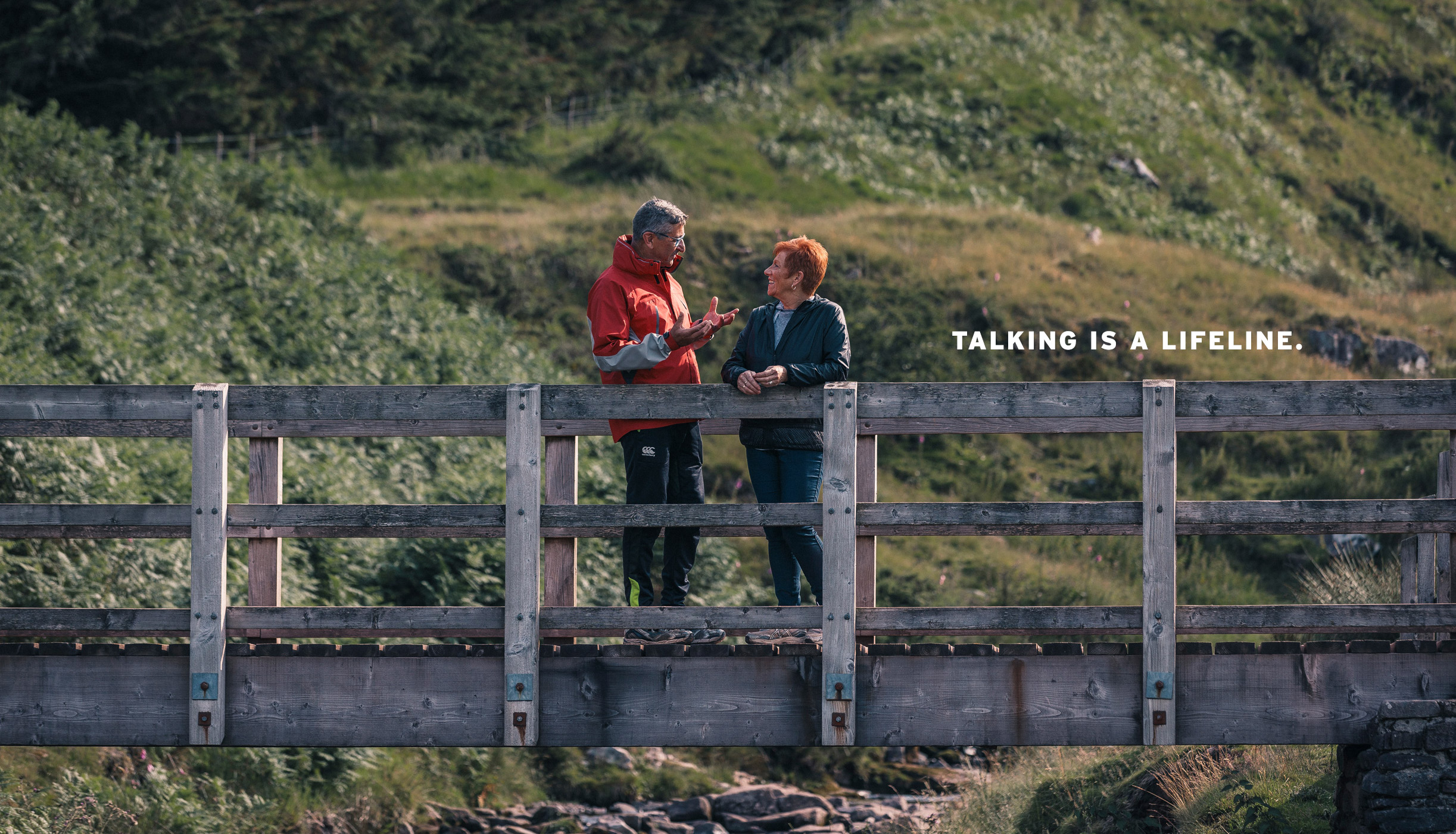 The outcome
The initial launch in Feburary 2019 achieved audience engagement of 7.5% on Facebook and 1.9% on Twitter (1% is considered high) over a single month. During this period, 85% of all visitors to their website were new and those who searched for Time to Change Wales organically (54%) remained engaged for longer. The campaign run for a second month during November, reaching over 200k people across social media and significantly increasing traffic to key online resources.
Clout demonstrated how a campaign with strong emotive power in imagery and messaging had the potential to engage men to make them feel more comfortable talking about their mental health. The creative approach works cohesively as an integrated campaign across online and offline channels. We are very pleased with the high quality of the work.
What we did
Campaign strategy
Art direction
Content / asset creation
Outdoor advertising
Print collateral
Films
Social media assets
Campaign merchandise
TV commercial
Our collaborators
Related projects