bigHead
Brand strategy and identity
bigHead is a manufacturer of specialist fasteners that go into high-tech carbon fibre structures, from cars to rockets to buildings and boats. As the market for carbon fibre car bodies has grown, so too have the market opportunities, particularly with car manufacturers looking to make lighter, more environmentally friendly vehicles.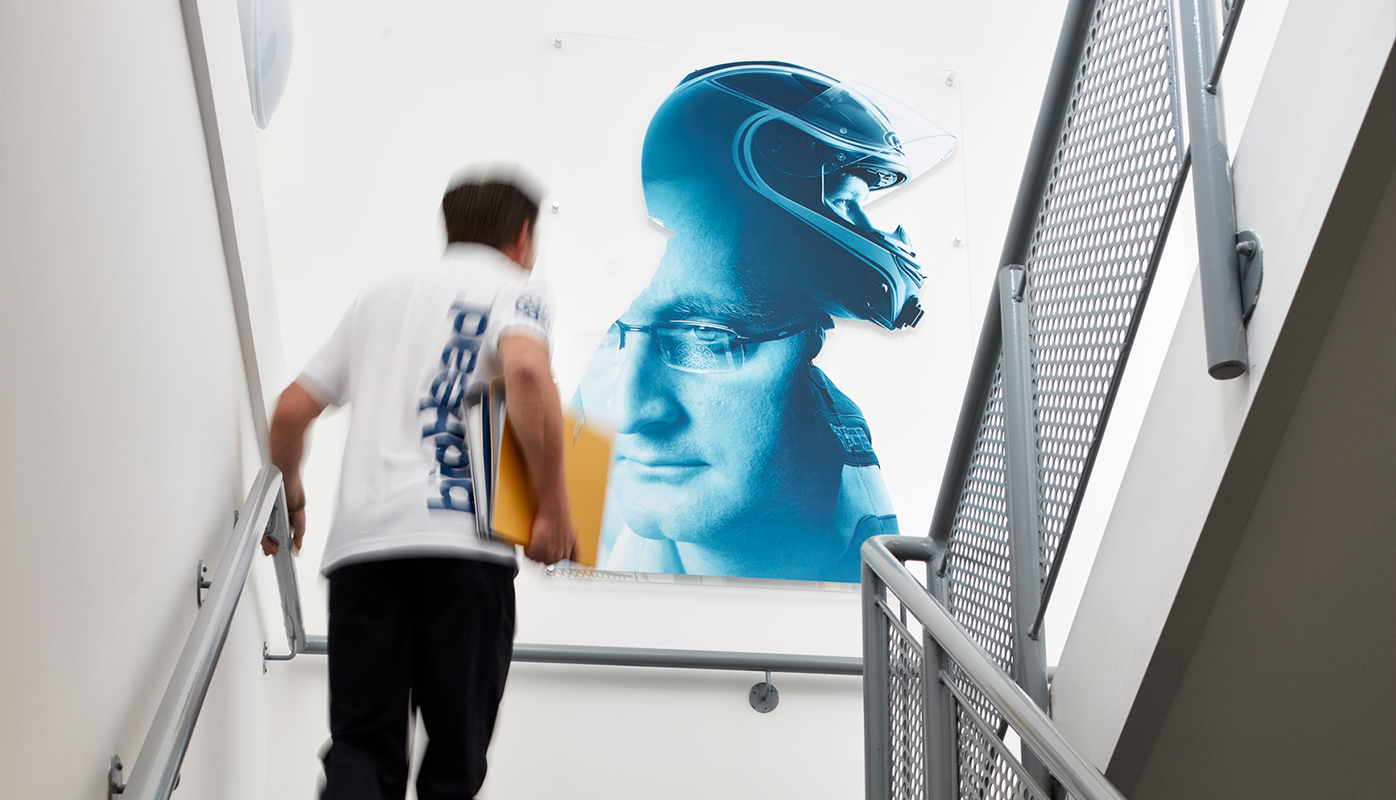 The challenge
bigHead approached us to help them develop their brand in order to make them more relevant to global automotive manufacturers. They needed to tell their story in a way that would make them more appealing; moving from niche British manufacturing to something that felt broader and more global.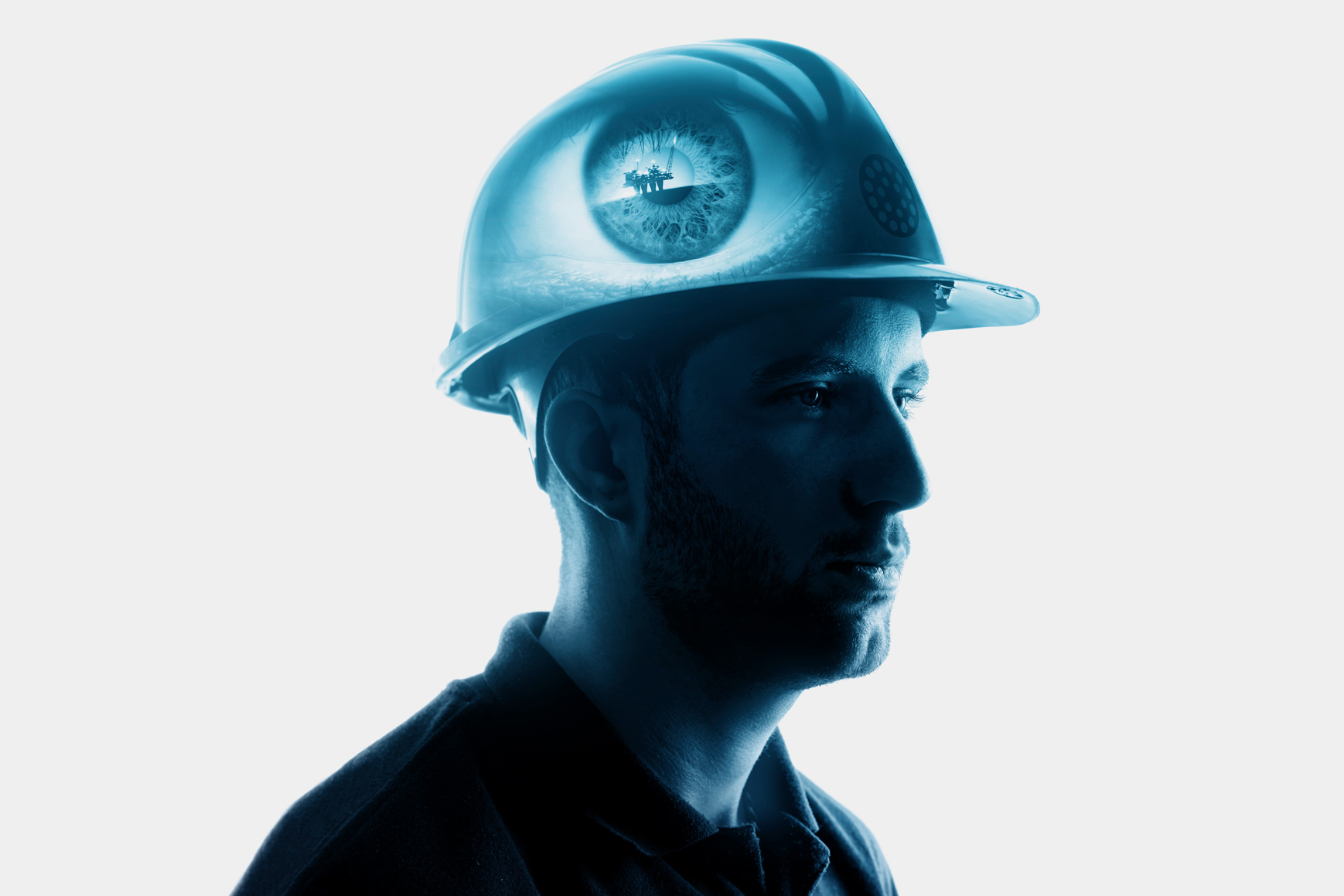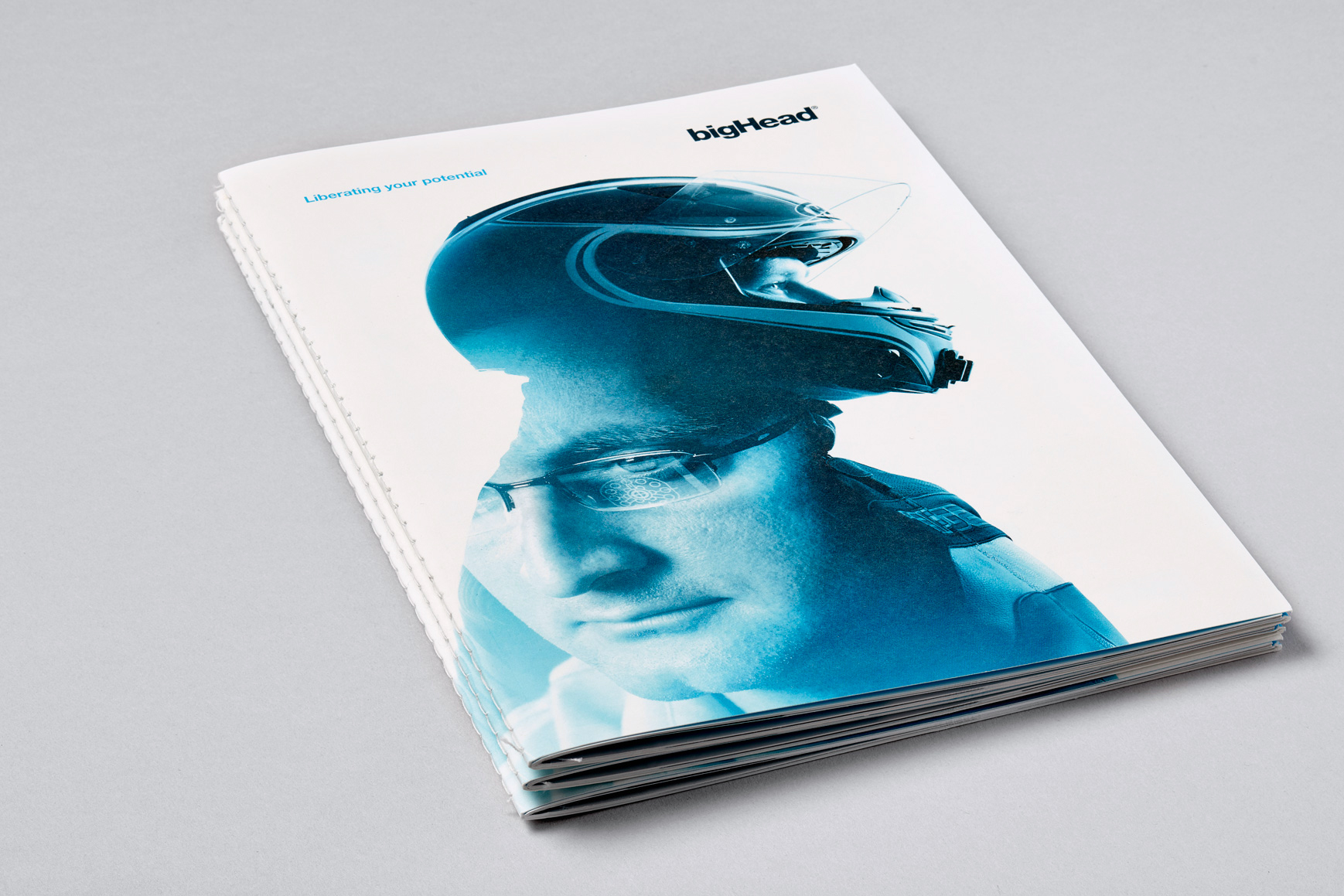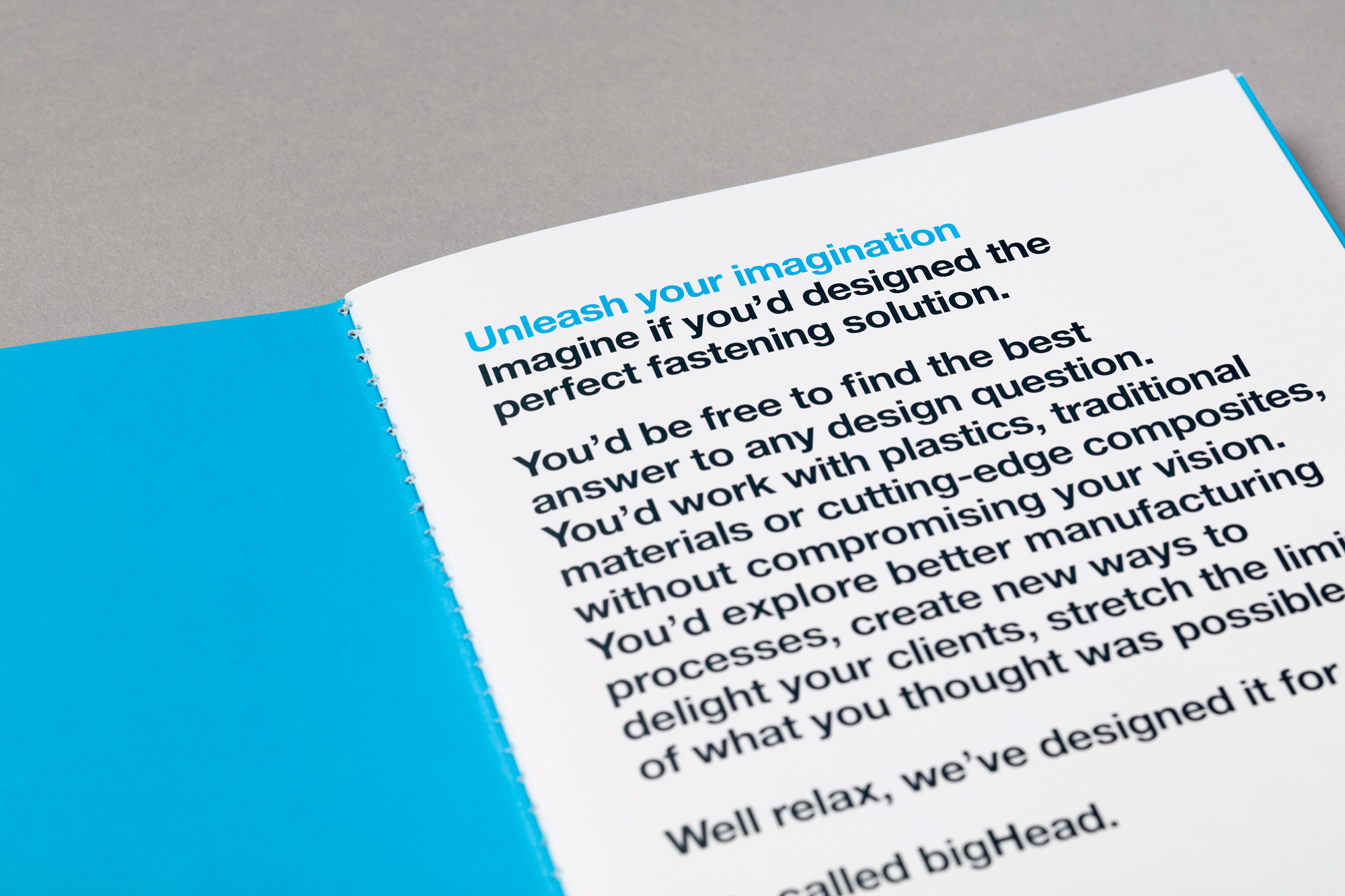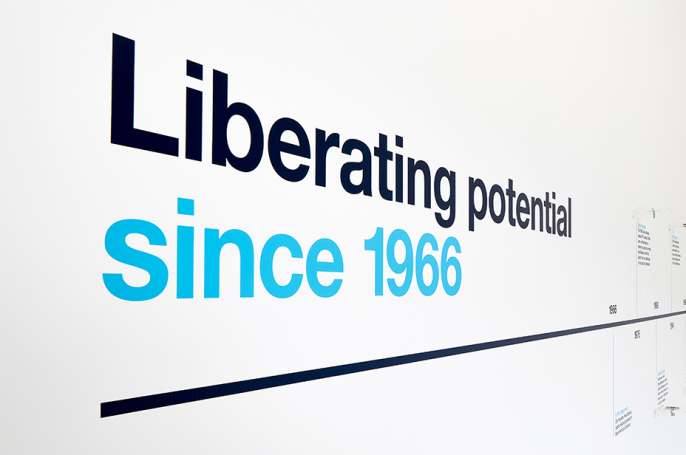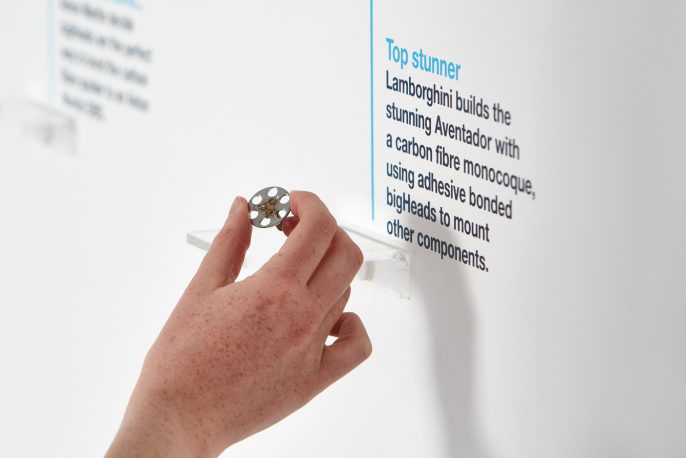 Our approach
bigHead's customers break speed records, go into space and pioneer new innovations in manufacturing. In conversations with their customers, we learned that they were respected as trusted experts in the science of speed, security, safety and strength. To harness this expertise we developed a new proposition and identity around a single idea "Liberating potential", adding a new layer of value to their offering.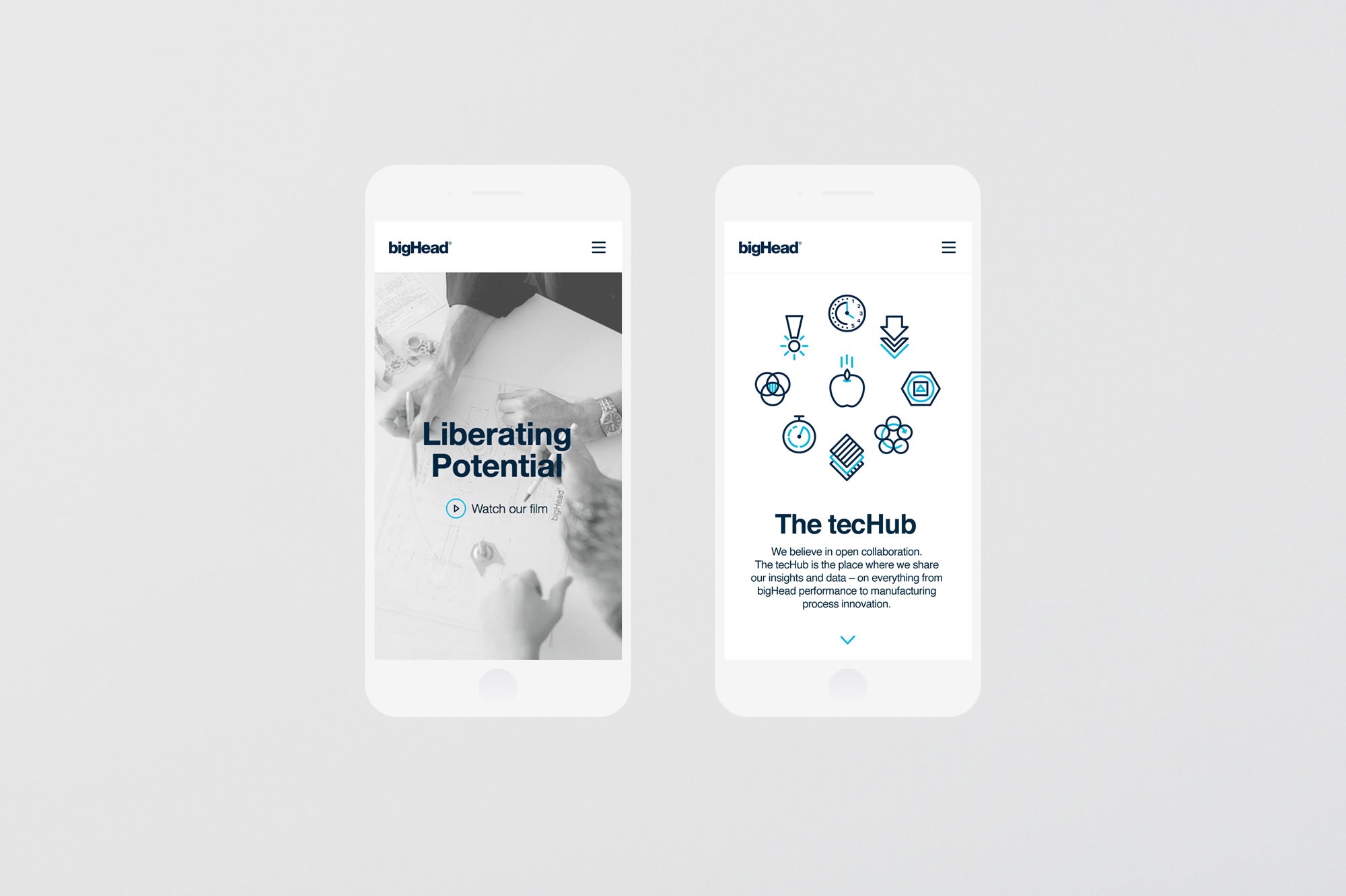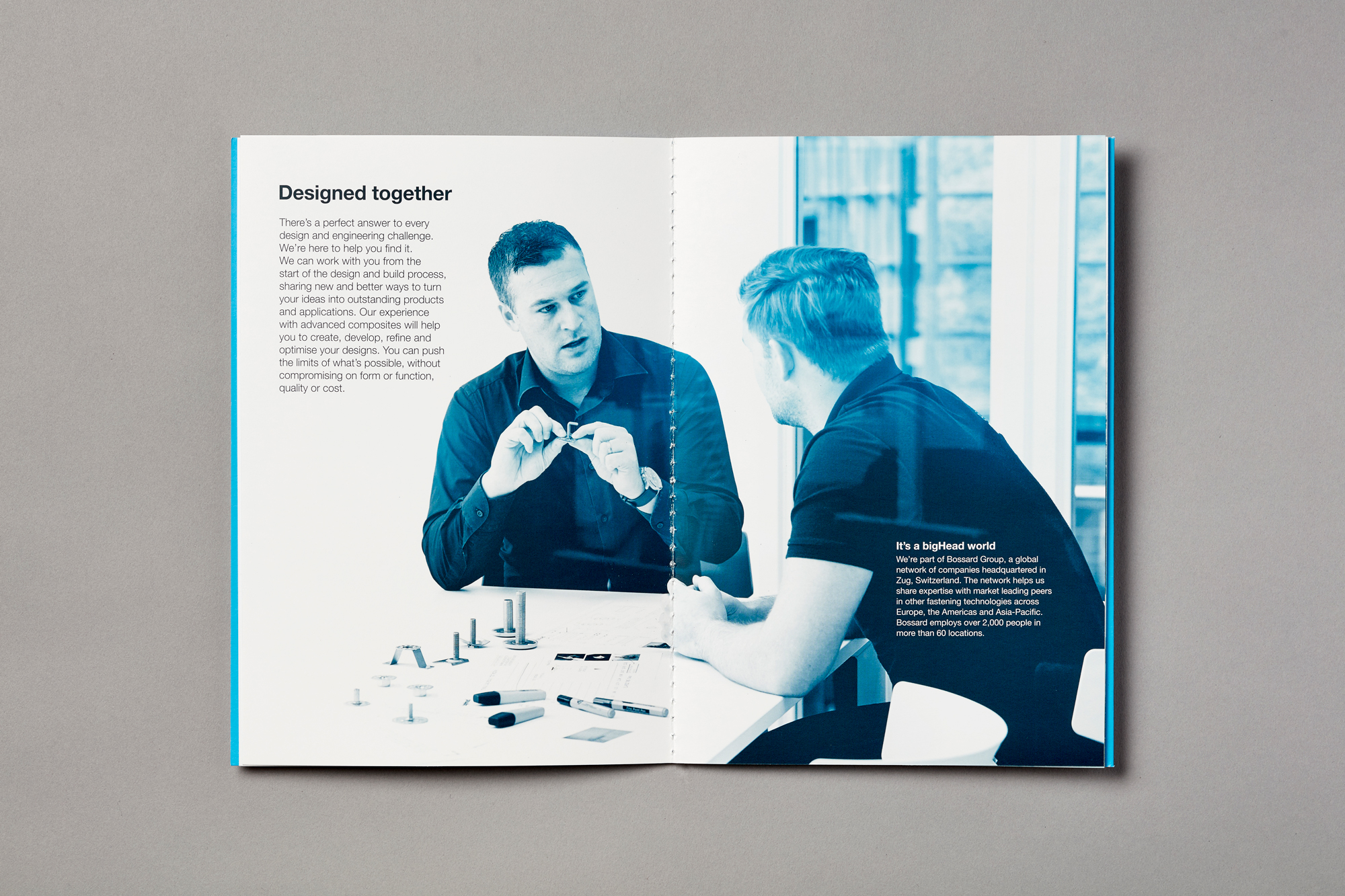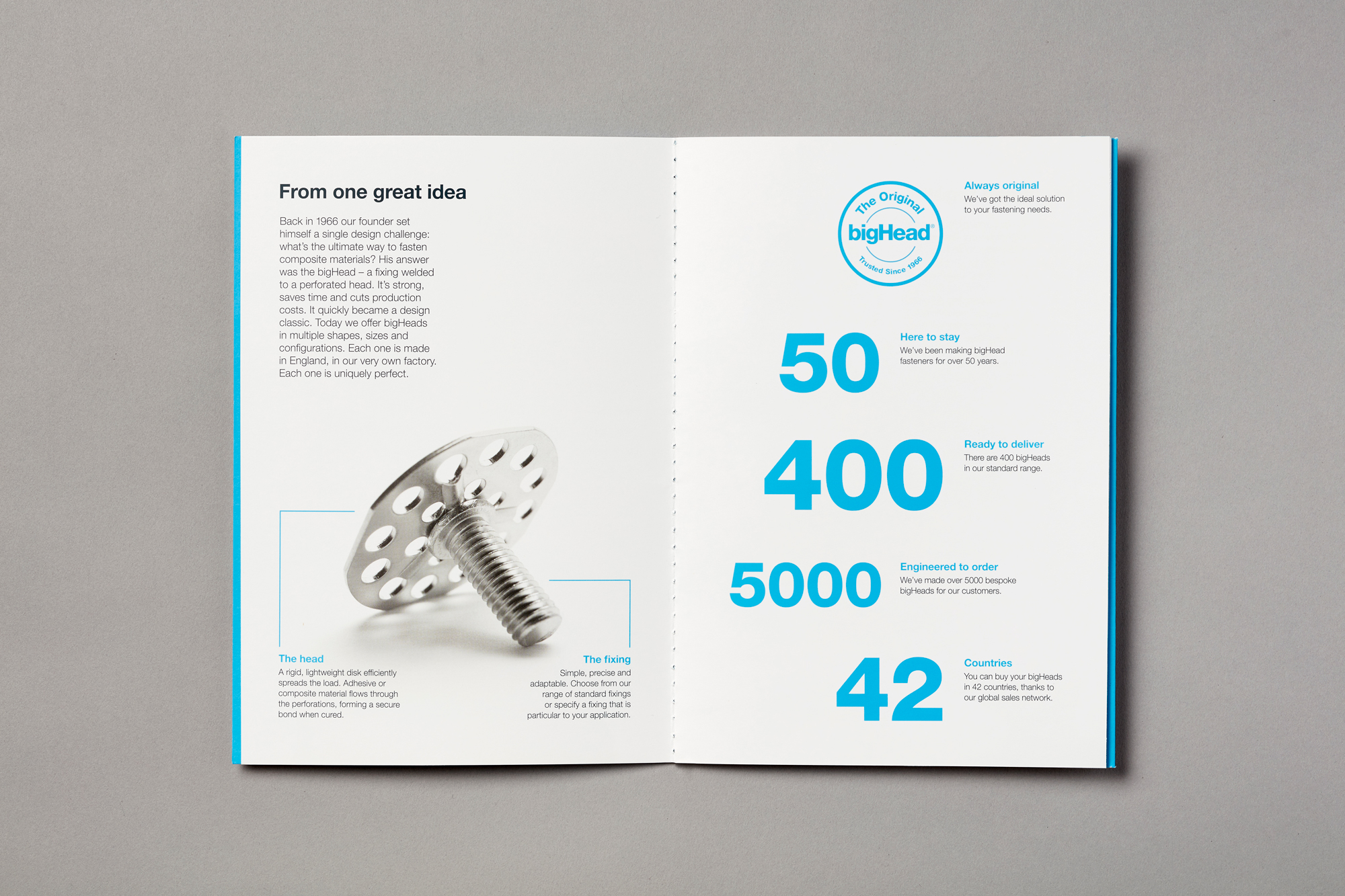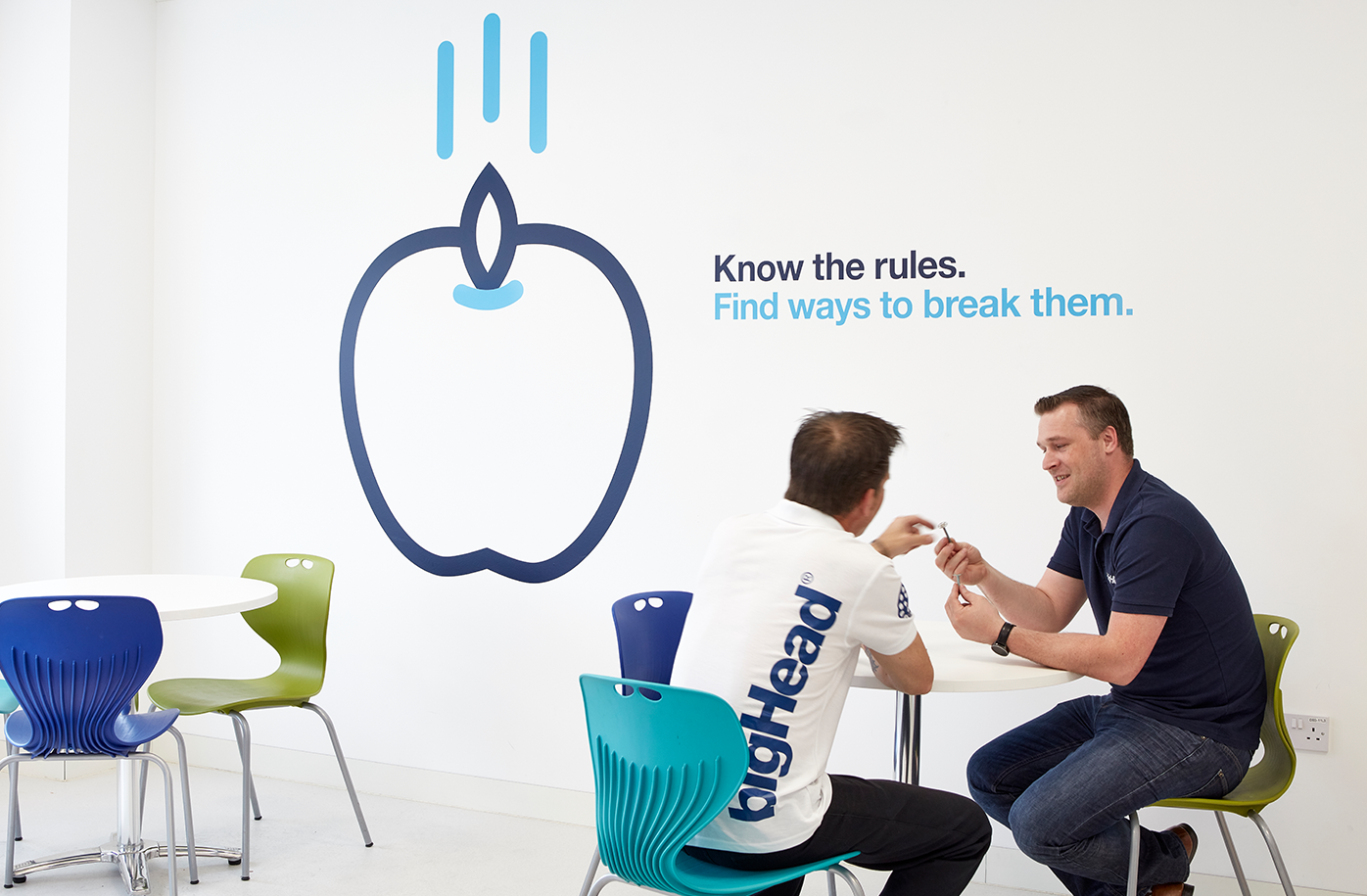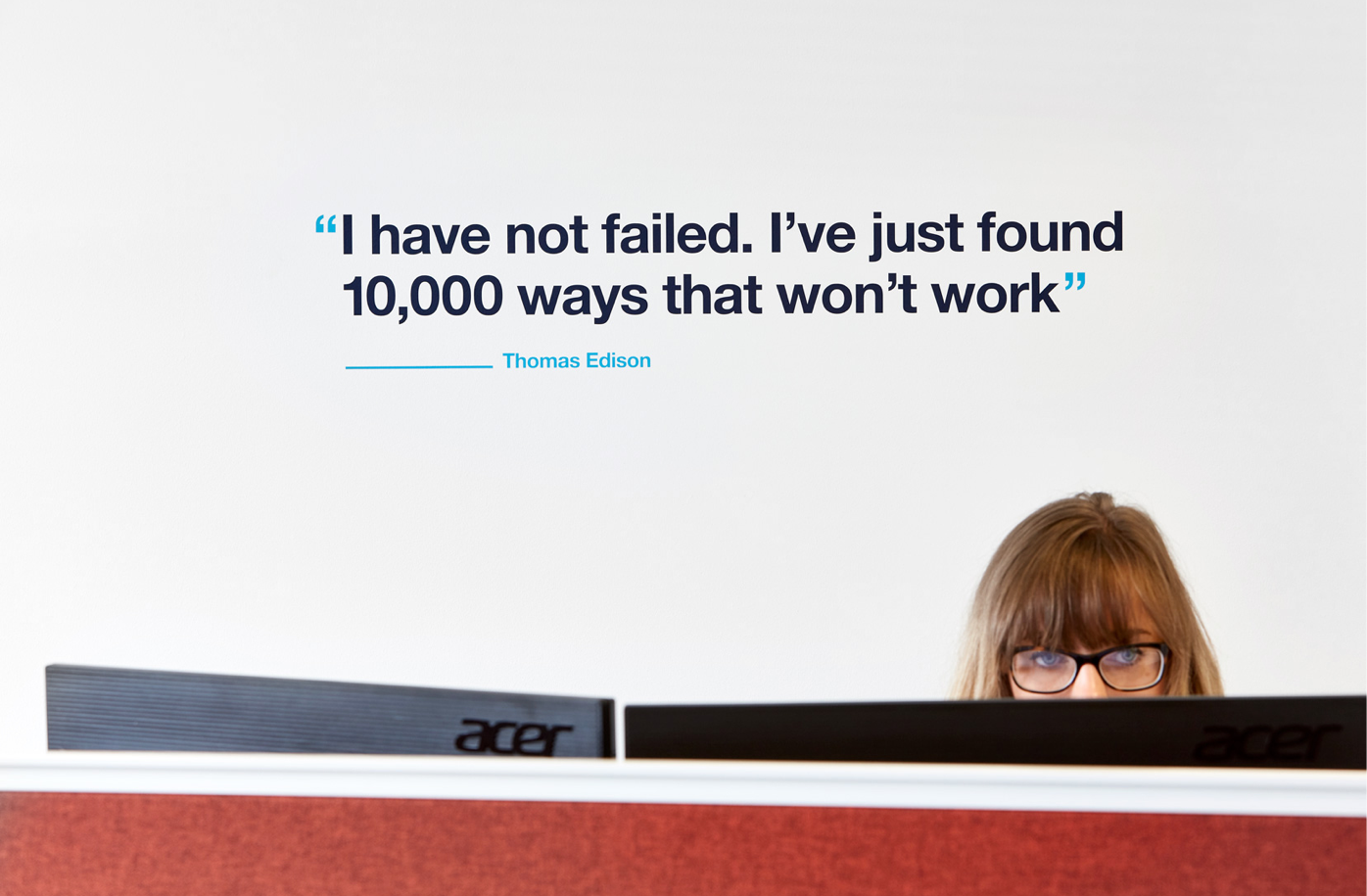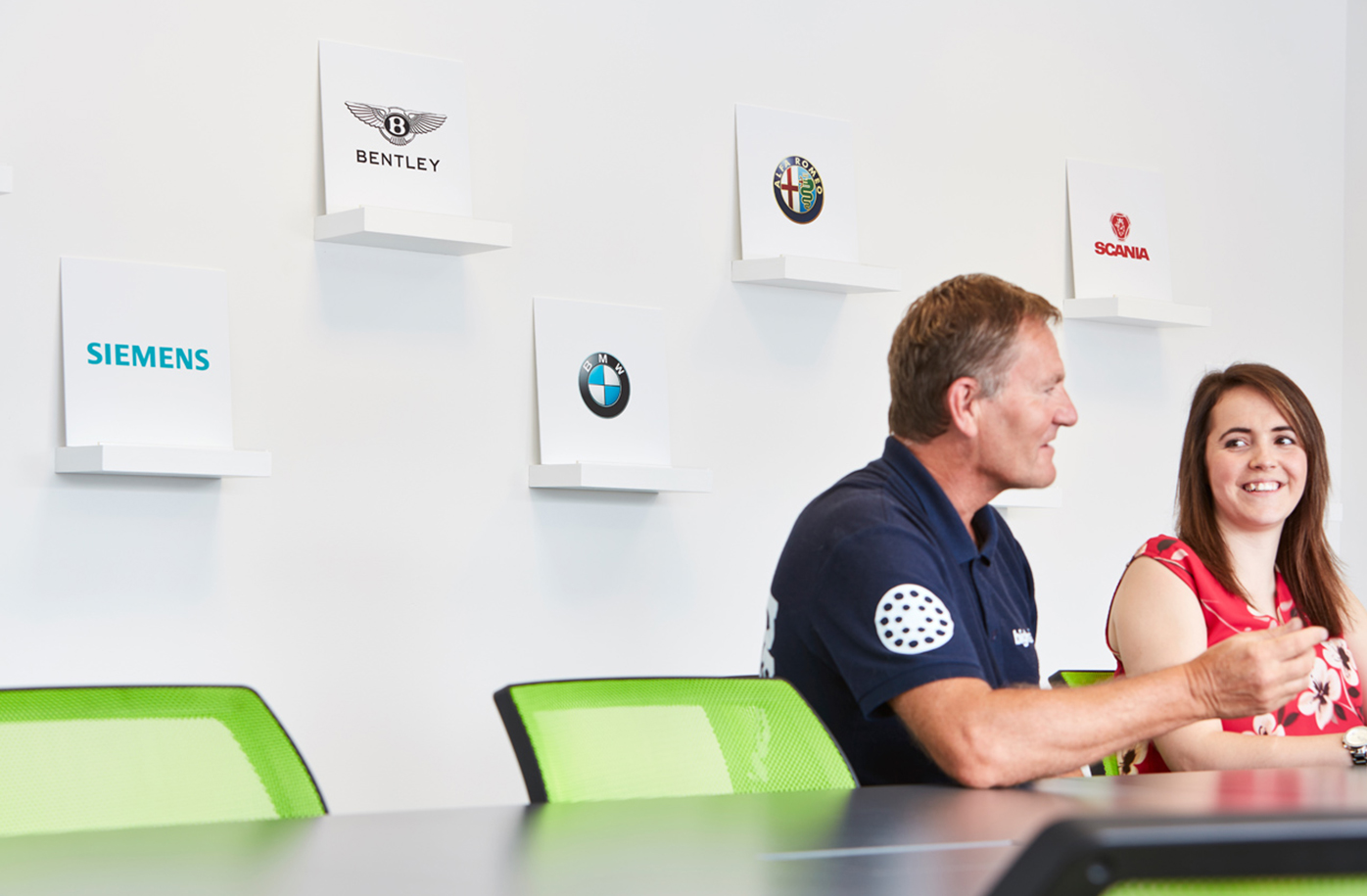 The outcome
The new brand has helped open the door to bigger opportunities. Today, they are partnering with global automotive manufacturers, helping their design engineers overcome the most complex technical challenges.
Transform Europe Branding Awards
Gold: Best brand development to reflect change in mission/values/positioning.
Bronze: Best visual identity, industrial and basic materials sector.
The project became their baby which is precisely what you want from your agency.
What we did
Proposition development
Positioning
Tone of voice and messaging
Marketing collateral and sales tools
Digital campaigns
Responsive multi-language website
Brand film and product explainer
Interior brand storytelling and signage
Exhibition design
Website