Platfform for young people
Engagement campaign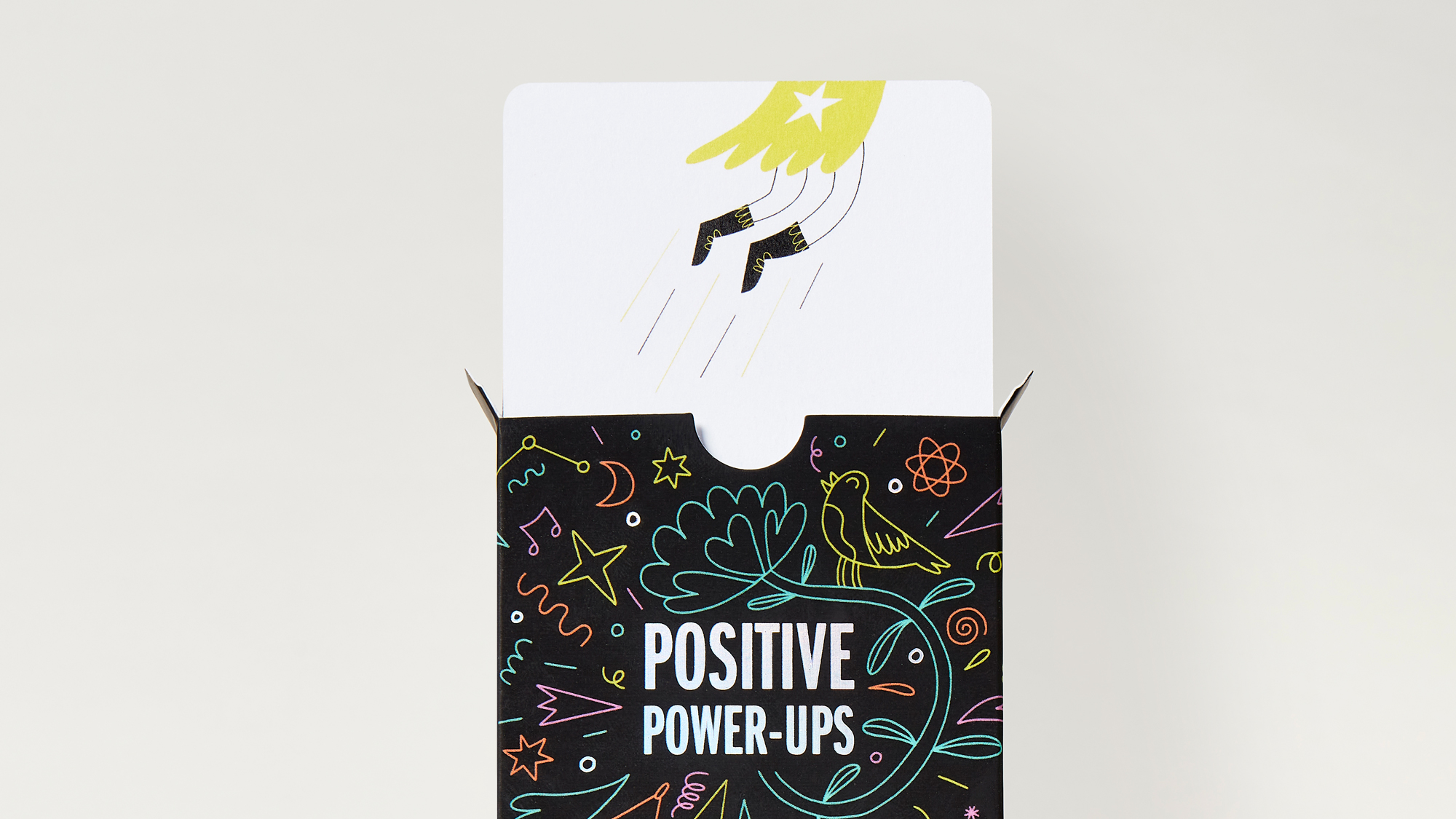 The challenge
The young people's team at Platfform asked us create a tool that would put positivity and self-care in the hands of those who needed it most. They asked us to think outside the box.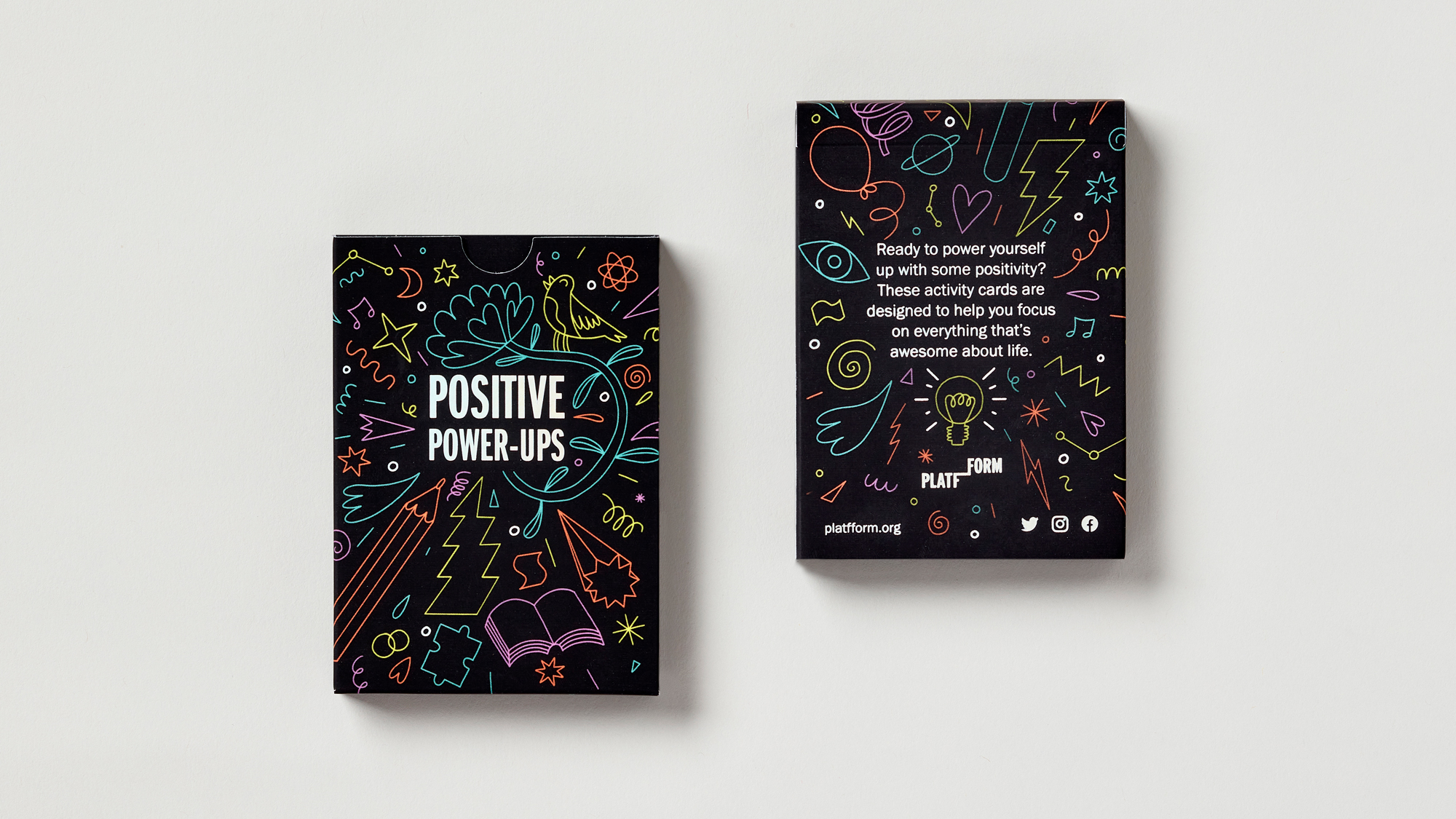 Our approach
We collaborated with a diverse group of young people to define the brief, then tested a number of approaches with them. The outcome – a deck of cards full of uplifting activities. With the help of the young people, we wrote each activity and categorised them based on types of wellbeing: emotional, intellectual, physical and social. We gave the cards a name: 'Positive Power-Ups', making them memorable and easy to reference. And we developed a striking and playful illustrative look, working with illustrator Dave Bain to bring each activity to life, along with the outer packaging.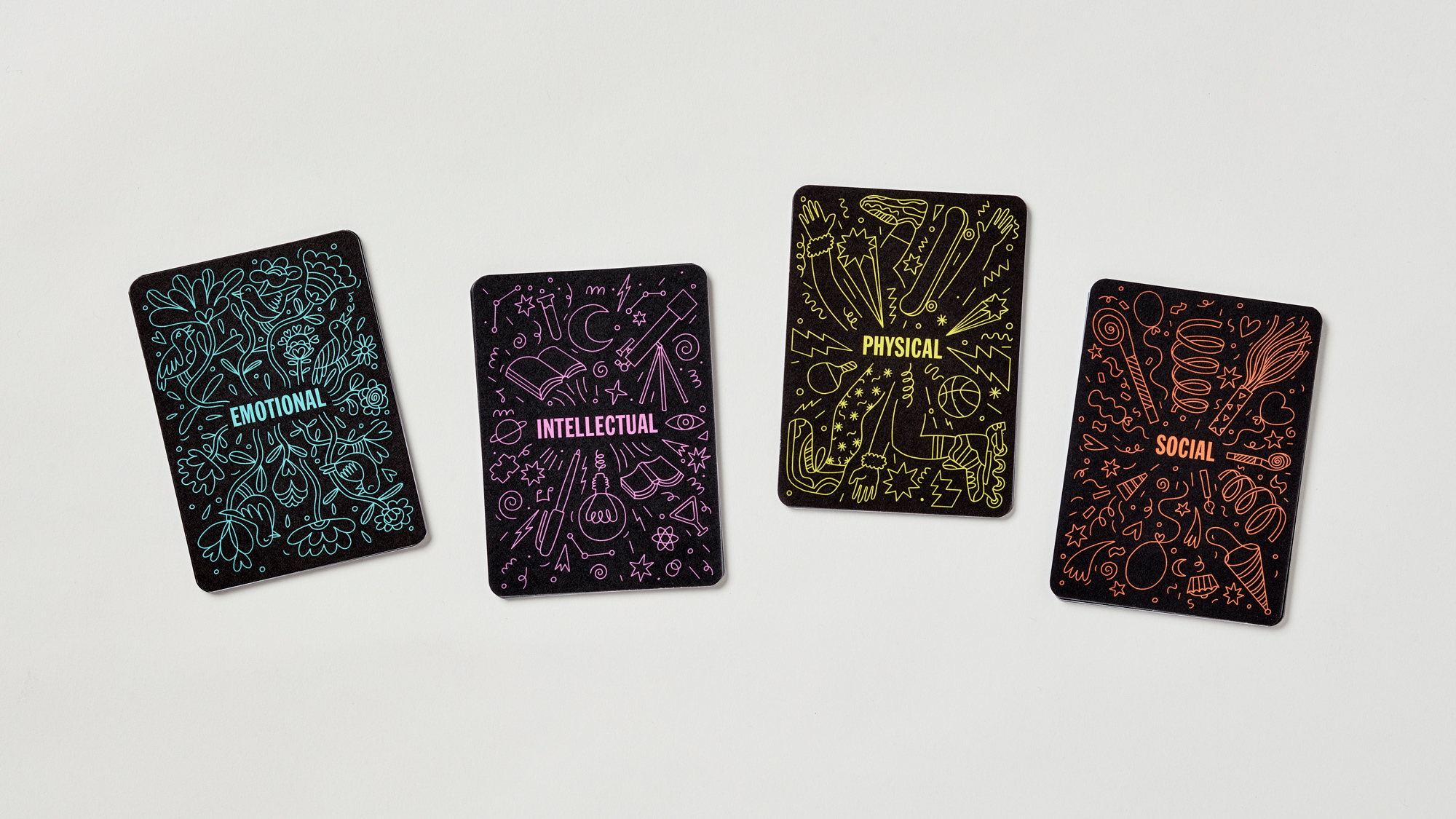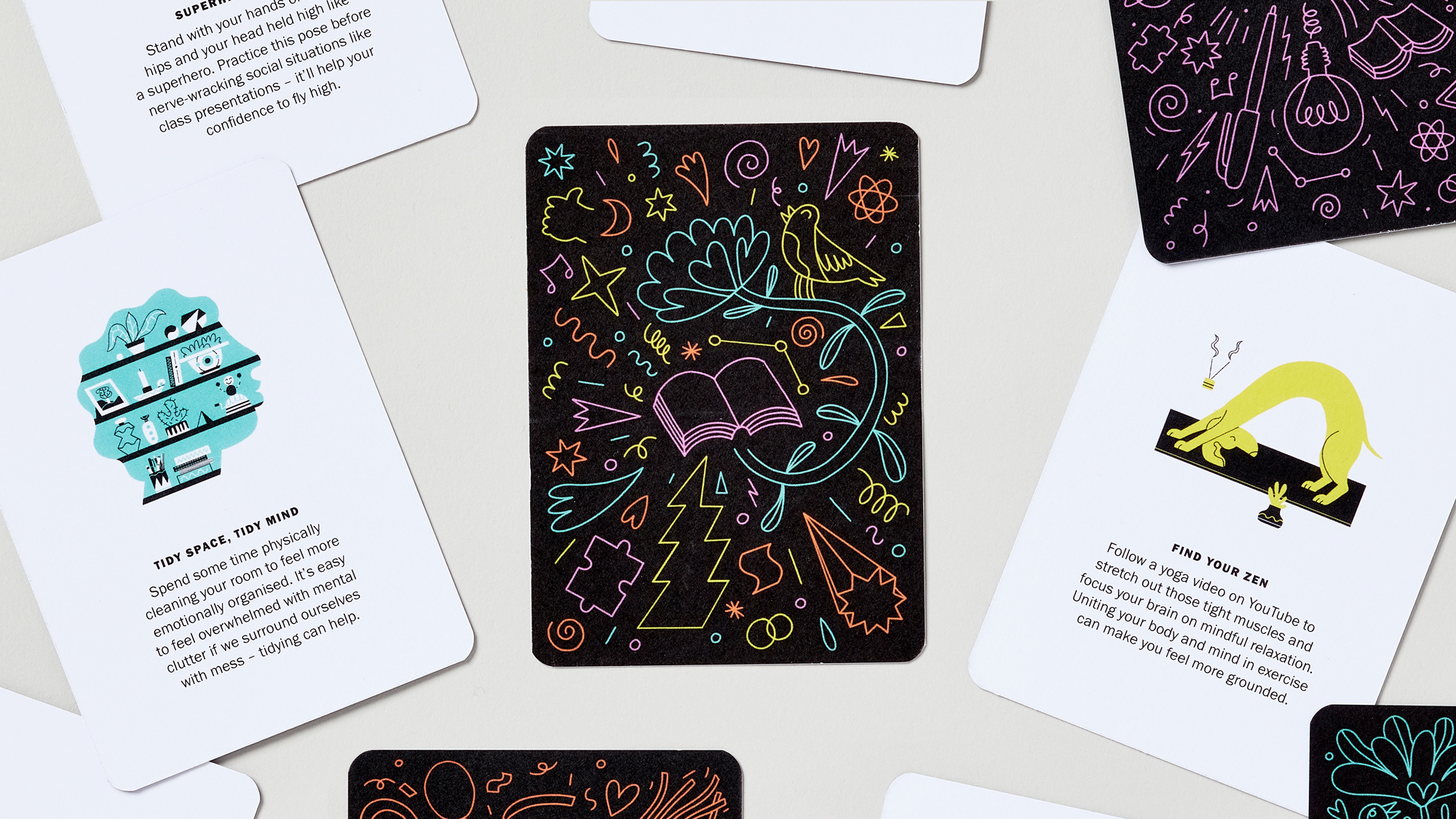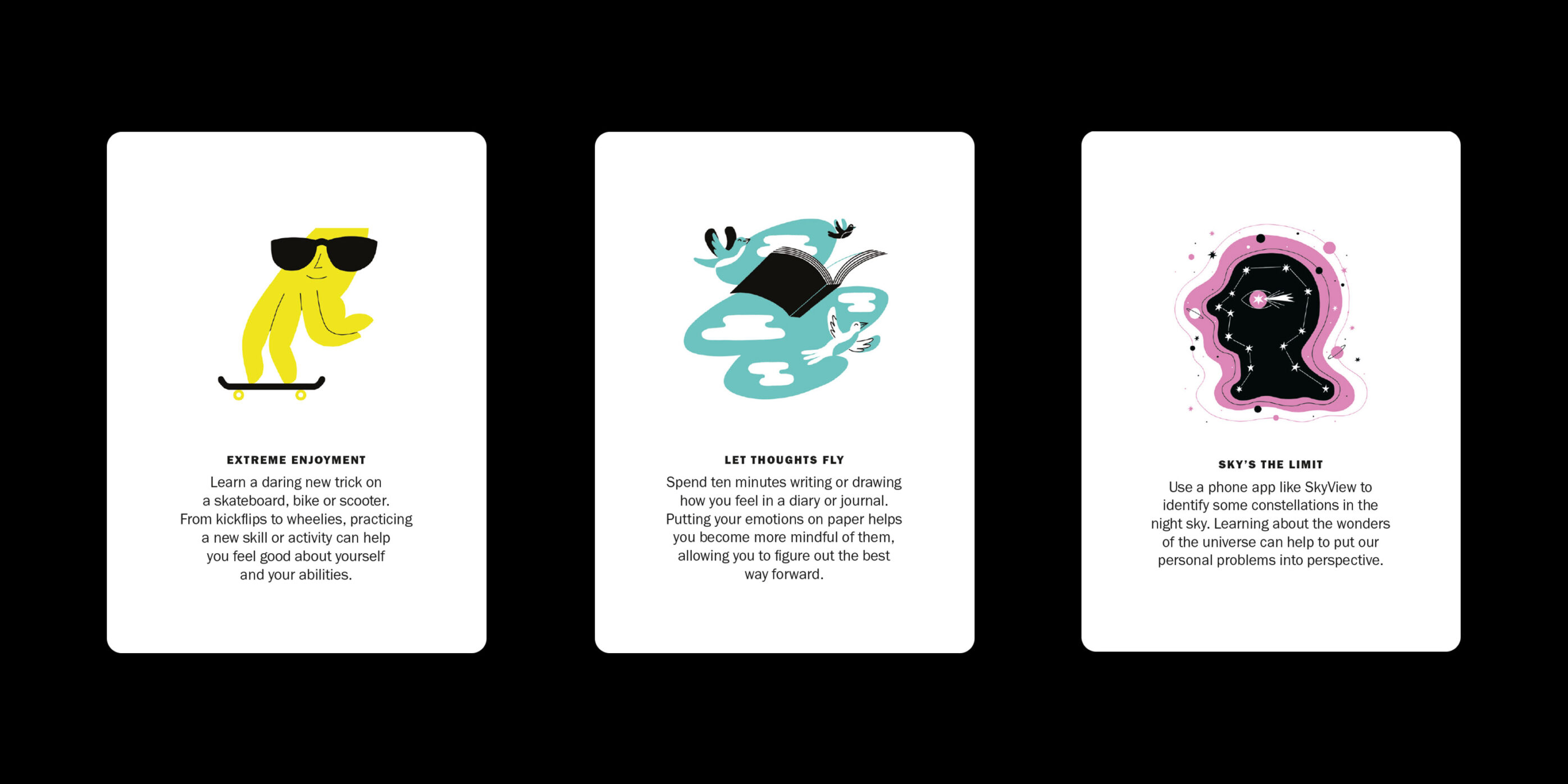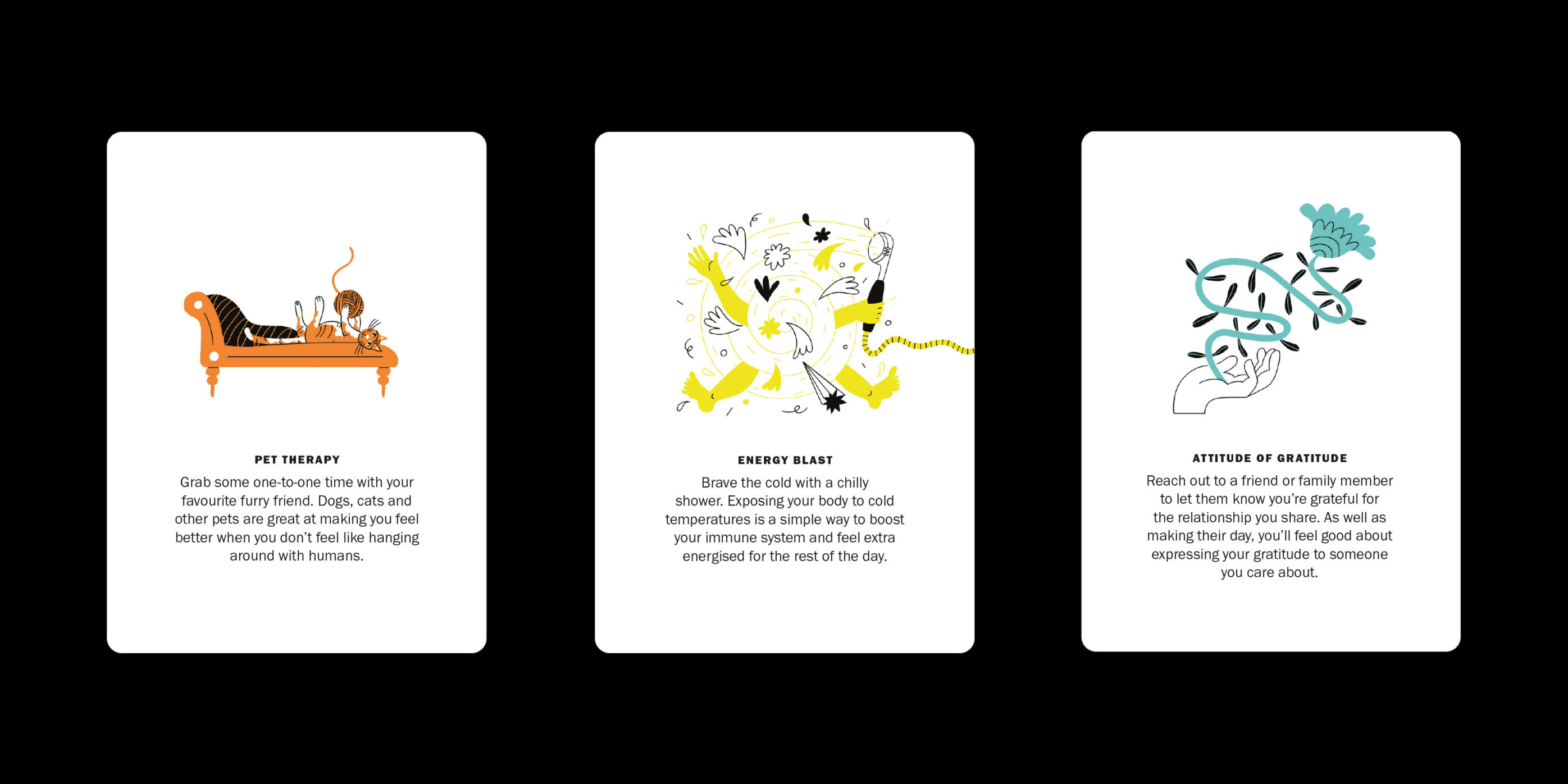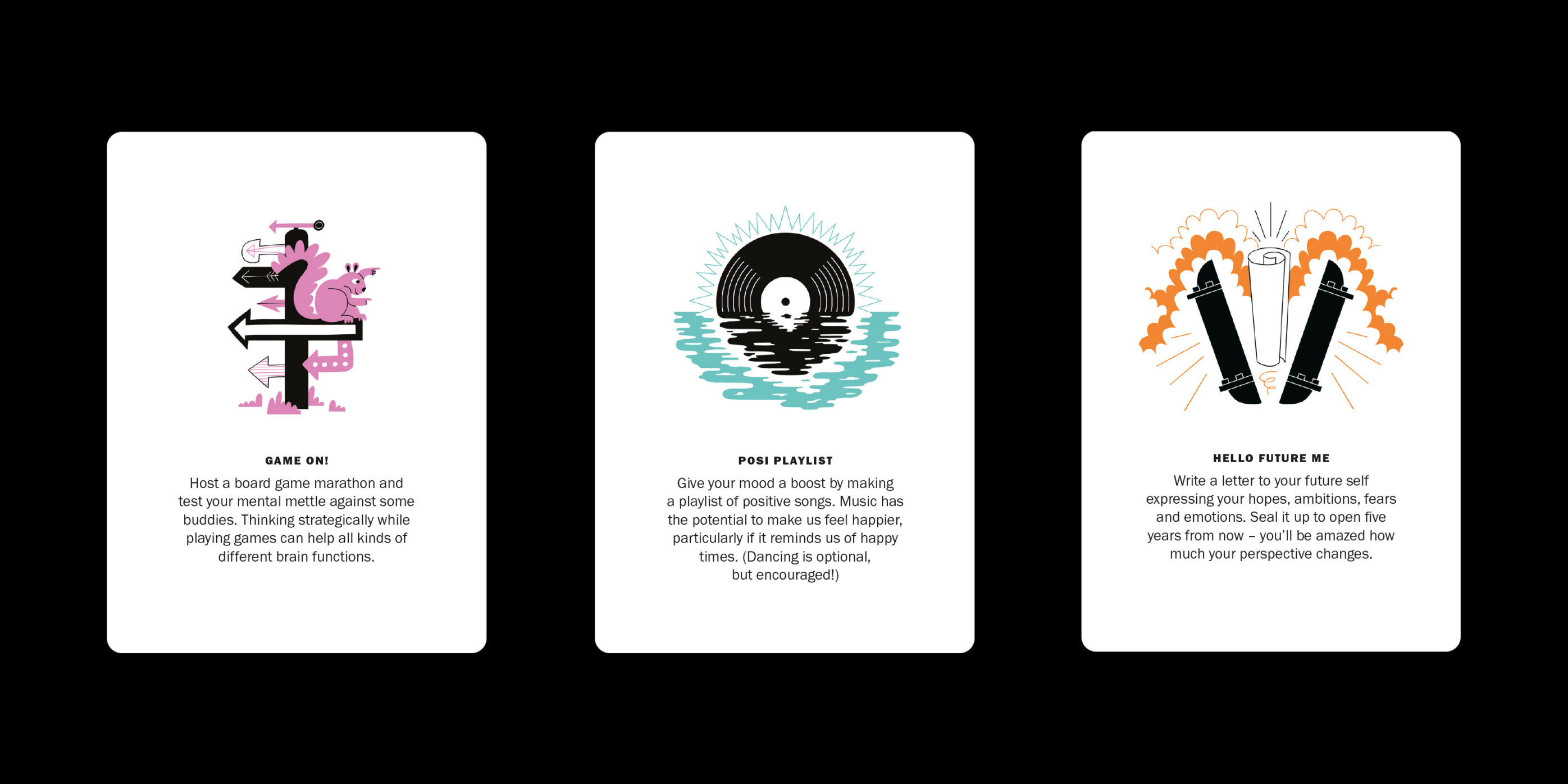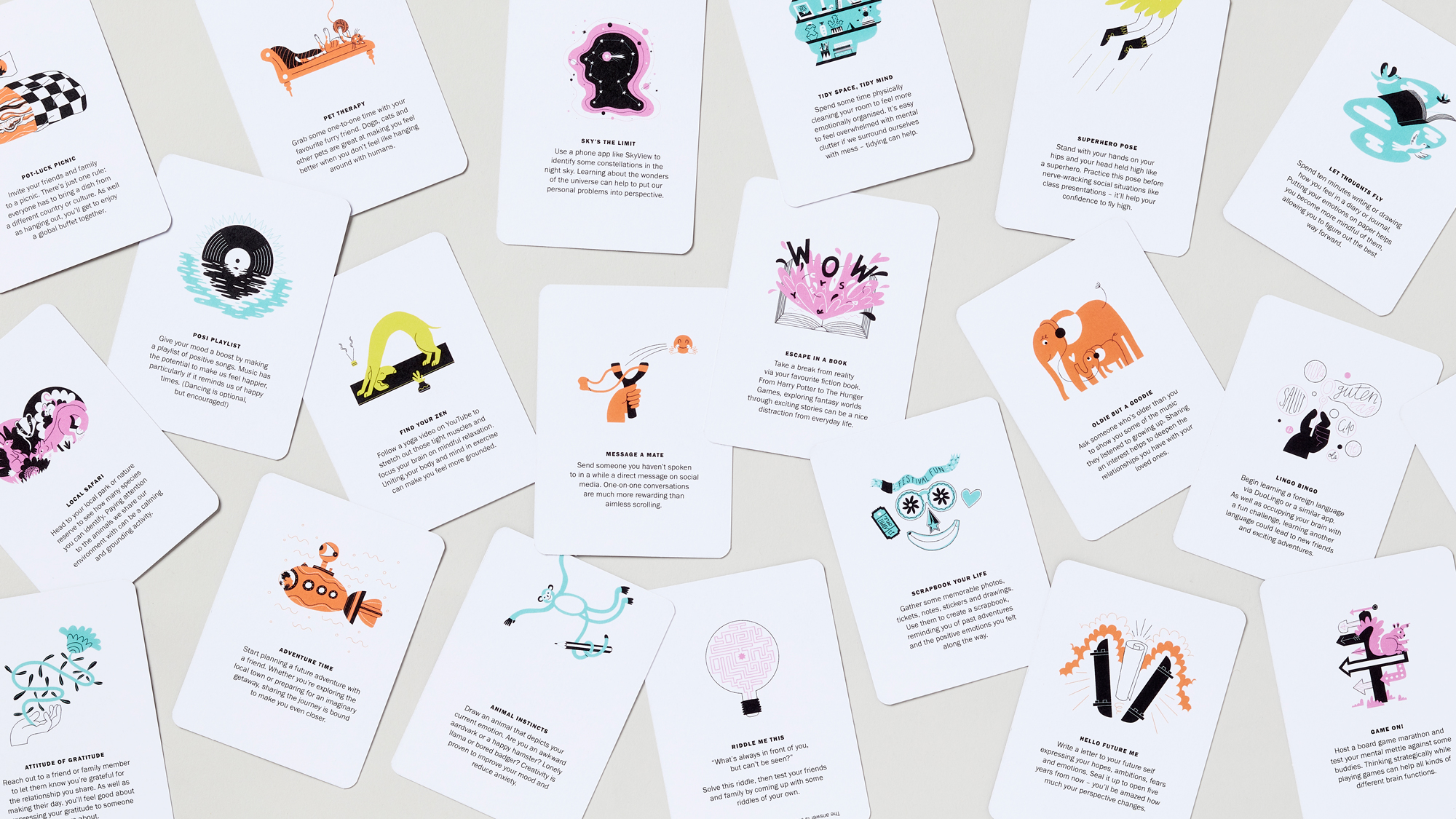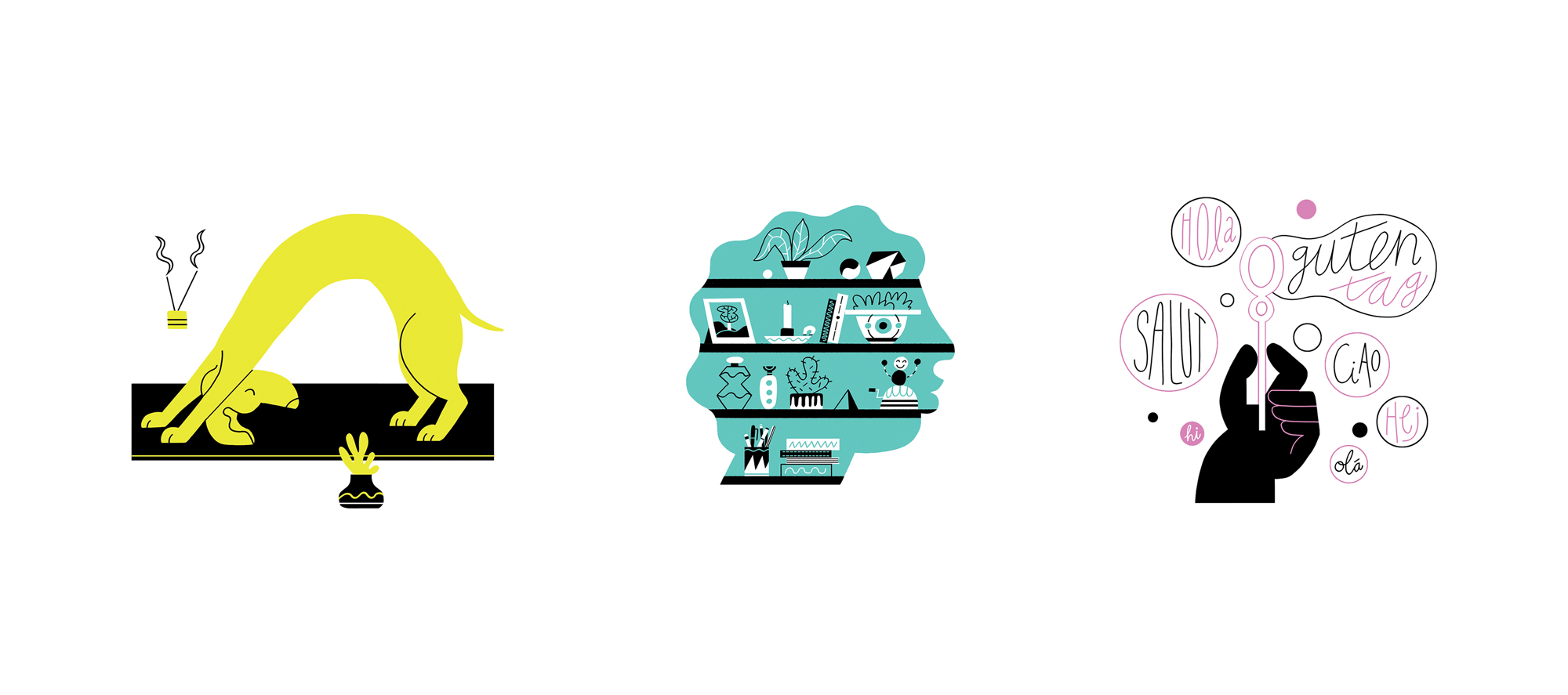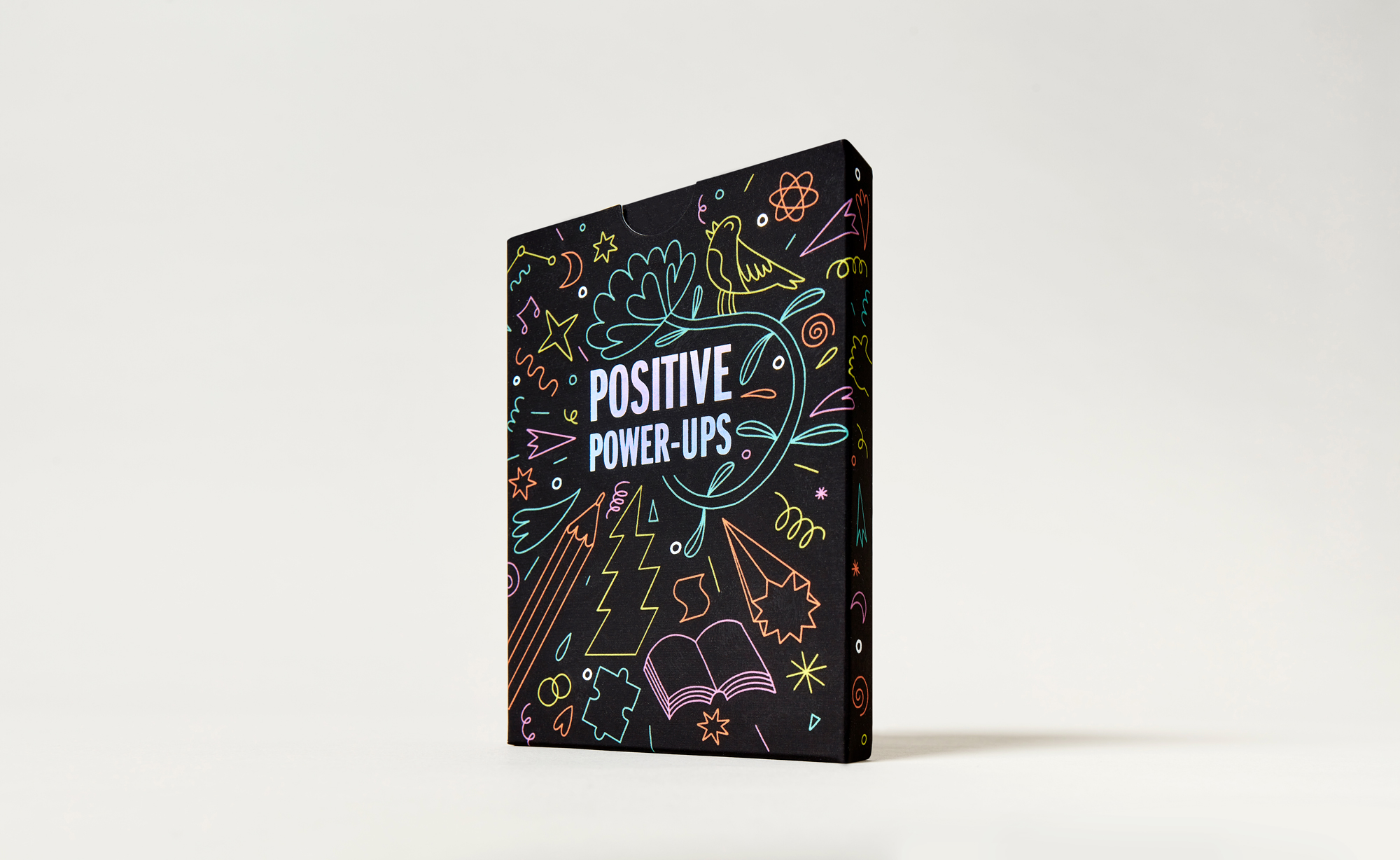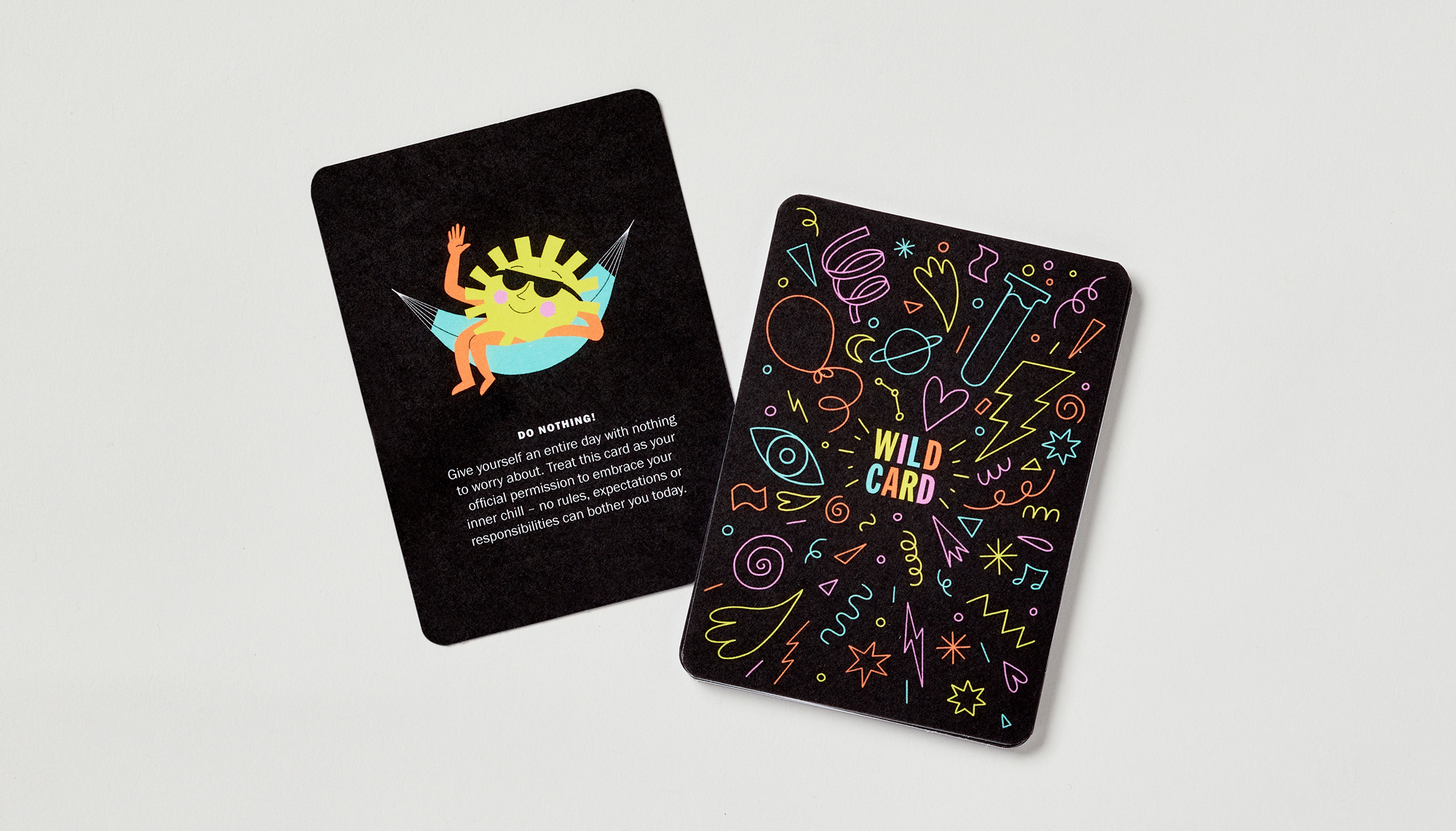 The outcome
The cards have served as an effective tool to engage a greater number of young people. They have proven so popular that an additional print run was required within six months of launch with a further print run twelve months later. And a group of young people were so taken with the cards that they wrote and produced a fun rap song titled 'Positive Power-Ups'.
Working with the team at Clout is always a pleasure. They take the time to really listen to our ideas and vision and then work their magic in bringing them to life. We are beyond pleased with what they have created.
What we did
Design
Writing
Art direction
Our collaborators